Over 50,000 relics excavated in Ruins of Yuanmingyuan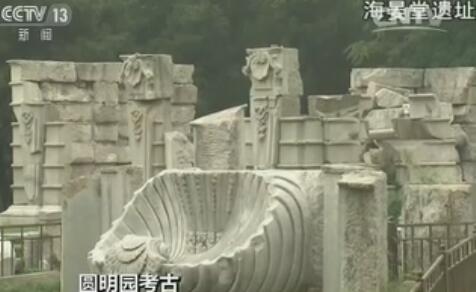 [Photo/cctv.com]
The ongoing archaeological excavation in the Ruins of Yuanmingyuan, also known as the Old Summer Palace, has made substantial progress, with more than 50,000 pieces of relics discovered so far.
The palace, located in Haidian district of Beijing and once known as the "Garden of Gardens," was devastated by English and French troops after massive looting on October 18, 1860, during the Second Opium War.
Since 1996, a total of three excavations were conducted in the palace. The ongoing excavation began in 2013 and will last until 2020, which is the largest excavation project in the palace.
As of now, archaeological team has completed exploration work in 22 scenic spots and figured out their situation and layout.