Hoh Xil enters world heritage list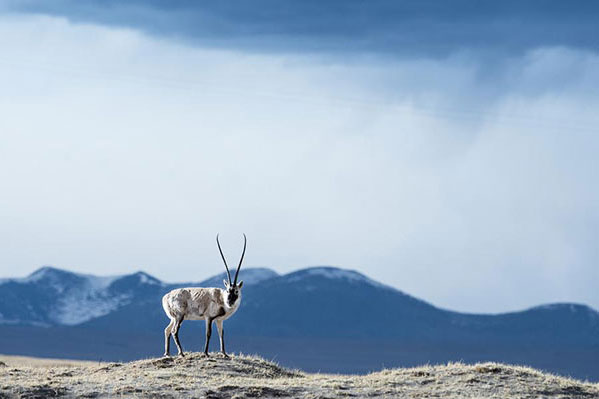 A Tibetan antelope at the Hoh Xil Nature Reserve. [Photo/Xinhua]
Hoh Xil in Northwest China's Qinghai province was approved as a new world heritage site at the 41st session of the UNESCO World Heritage Committee in Krakow, Poland, on Friday.
As the 51st world heritage site in China, Hoh Xil is home to the country's largest world natural heritage site, covering an area of 45,000 square kilometres.
The natural heritage site encompasses the largest uninhabited area in China. With an average elevation of 4,600 meters above sea level on the Qinghai-Tibet Plateau, Hoh Xil is home to more than 200 wildlife species including the Tibetan antelope, which take up nearly 40 percent of the species alive in the wild around the world.
According to the International Union for Conservation of Nature, Hoh Xil not only meets two criterions of any natural heritage, but also boasts a relatively high completeness and authenticity, as well as a sound protection and management.
The high-altitude region received the qualification of representing China to apply for a world heritage site in Jan 2016.