Award-winning actress Jiang Wenli makes a comeback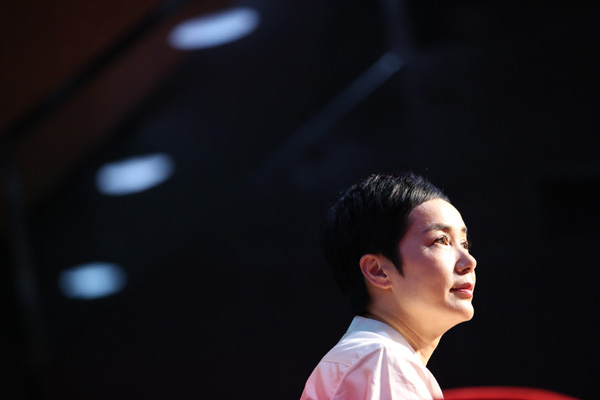 Chinese actress Jiang Wenli will play the lead in the theater production Same Time, Next Year. [Photo by Jiang Dong/China Daily]
Award-winning actress Jiang Wenli is back in the spotlight with a role in a Chinese stage adaptation of a Western romantic comedy. Chen Nan reports.
Award-winning Chinese actress Jiang Wenli, best known for her roles in Chen Kaige's film Farewell My Concubine and in the 2004 TV drama Chinese Divorce, will star in Same Time, Next Year, a Chinese adaptation of the 1975 romantic comedy by Canadian playwright Bernard Slade.
Directed by Russian director Yury Yeremin, the play will premiere in Tianjin on Friday and will tour seven cities nationwide, including Beijing, Shenzhen and Xiamen, through September.
The story is about accountant George Peters, who lives in New Jersey, and Oakland-based housewife Doris. They meet by chance at an inn in northern California in 1951.
After a one-night stand, they agree to meet once a year at the same inn and on the same day. Since both are married and have families, they develop a kind of relationship beyond that of lovers over the next 25 years.
As society and their lives change, they talk about everything from politics to marital problems and their relationships with their children.
The play was first staged as a Broadway production directed by Gene Saks from 1975 to 1978, during which time there were nearly 1,500 performances. It won a Tony Award for best actress and nominations for best play and best direction.
In 1978, the play was adapted into a film by US director Robert Mulligan. It won Oscar nominations.
Hong Kong director Clifton Ko made a film based on the play in 1994, titled I Will Wait for You, starring Tony Leung Ka-fai and Anita Yuen.