Two new ancient Chinese women's makeup and dresses publications released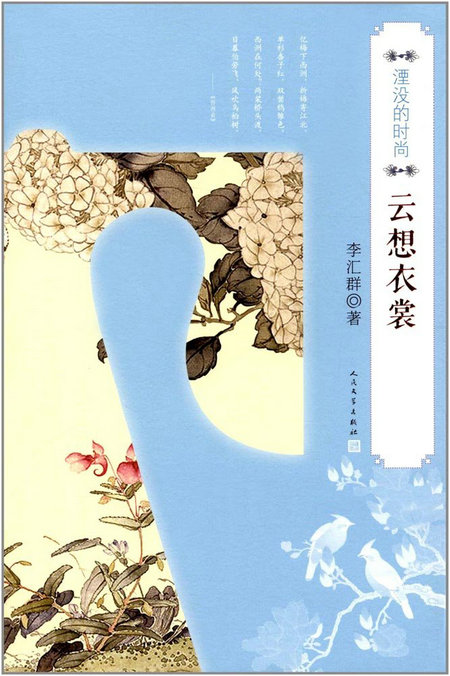 Buried Fashion: Dresses. [Photo/amazon.cn]
"A woman who wears makeup for a person who appreciates her beauty" is an old Chinese saying known by many.
Wearing makeup for an individual, specifically, also determined whether a woman will take care of her appearance.
However, ancient Chinese people are renowned for taking care of themselves, polishing one's appearance and improving their individual character.
As Buddha said in Diamond Sutra, an individual can learn from everything in his life and become a better person.
According to the dated printed book, ancient Chinese people believed if a person did not keep his face clean, dust would deform the skin. The same went for if a person did not keep his thoughts refined, evilness would destroy the mind. One should remember to keep the mind pure when washing his face, as well as keep nerves easy when smoothing his hair.
Inspired by the ancient theory, writers Li Huiqun and Muyanshenchu recently released two new books about ancient Chinese women's makeup, dress and fashion. They were able to share their latest publications with readers at a meeting at the Prince Kung's Mansion on June 17.
The two books took their Chinese names from Qing Ping Diao, a poem written by poet Li Bai from the Tang Dynasty (AD 618-907).
"Floating clouds remind me of her clothes and peonies for her face", he stated in the text.
One of the books, titled Buried Fashion: Dresses, unraveled the history and change in ancient women's clothing throughout different periods in China. It also introduced the origin of fashion, detailing how a royal's choice in clothing became popular among common people, and vice versa.
For example, a new style dress worn by women in a brothel could later become the favorite of noble women. The author highlighted the change of dynasties, aesthetic appreciation and integration of people, and how they influenced ancient Chinese women's dresses.
A range of makeup women wore in ancient times was also fully put forward in the other publication, titled Buried Fashion: Makeup. It covered the detailed procedure of how ancient Chinese people used to wear makeup.