New channel invites students to make original videos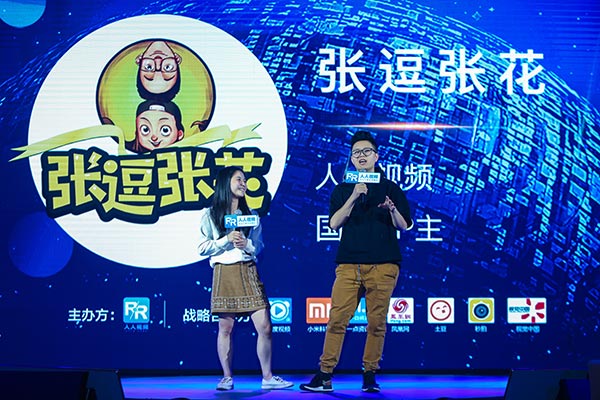 Zhang Dou and Zhang Hua (left) [Photo provided to China Daily]
RRTV, a Chinese video-sharing app, has launched a channel for producing original short videos.
RRTV was founded three years ago as an app mainly streaming American TV shows with Chinese subtitles.
The company, now has over 35 million registered online uses, has been preparing to launch the new channel for more than a year. More than 2,000 students, both from Chinese universities and overseas Chinese students, have been enlisted to contribute to video shooting, production and translation.
"The content of the channel will be mainly about interesting and funny things happening abroad, which will offer a different perspective about the foreign cultures to the audiences in China," RRTV chief executive Zhou Weimin said.
"Young overseas Chinese students, such as popular duo Zhang Dou and Zhang Hua, who have made videos along with their western classmates, will be the main content providers for the channel."
Zhang Dou and Zhang Hua are studying in the United States and have invited their American classmates to experience Chinese culture, such as having a typical Chinese breakfast and taste spicy hot pot.
The company has built a base in Wuhan, Hubei province as a production base for original short videos.