Inner Mongolia takes its rich culture to US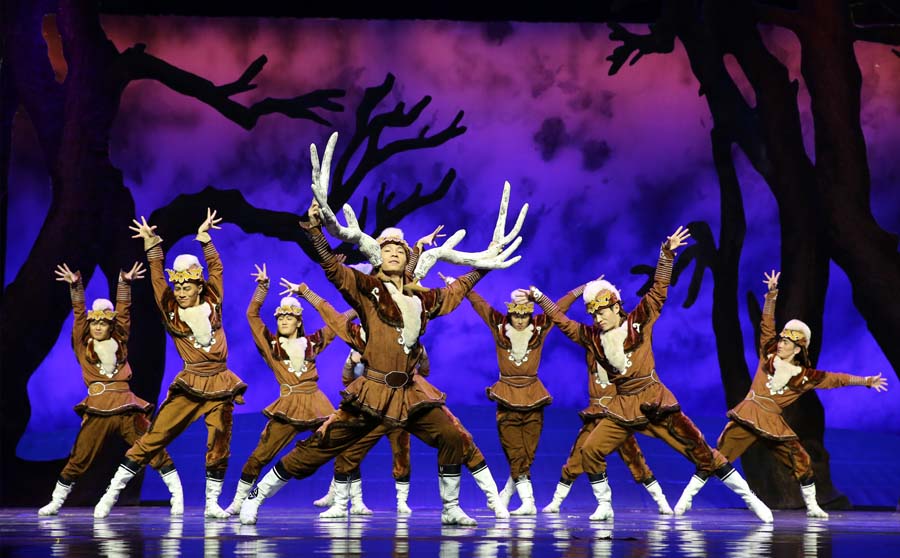 The Inner Mongolia Art Theater thrills audiences at home and abroad with ethnic dancing and singing, Peking Opera, chorus and acrobatics performances.[Photo provided to China Daily]
"We want to promote performances that are created by international teams, or with an international perspective, such as Kun Opera's Peony Pavilion that has been constantly reproduced to cater to the taste of young people, or Peking Opera's Faust, co-produced by artists from China, Germany and Italy," she says.
Some performances from ethnic groups like Mongolians or Uyghurs are appealing to foreign audiences, but their presentations need more marketing support on overseas tours.
People in other countries also know very little about the languages and their cultures, so it is sometimes hard for them to understand the performances, Zhang adds.
"We need to arrange lectures before such performances and provide good translation for them. We also have to give the audience time to ask questions," she says.
"To go international, they also have to have a good team to do the publicity for their shows, provide high-definition pictures and attractive introductions."