Inner Mongolia takes its rich culture to US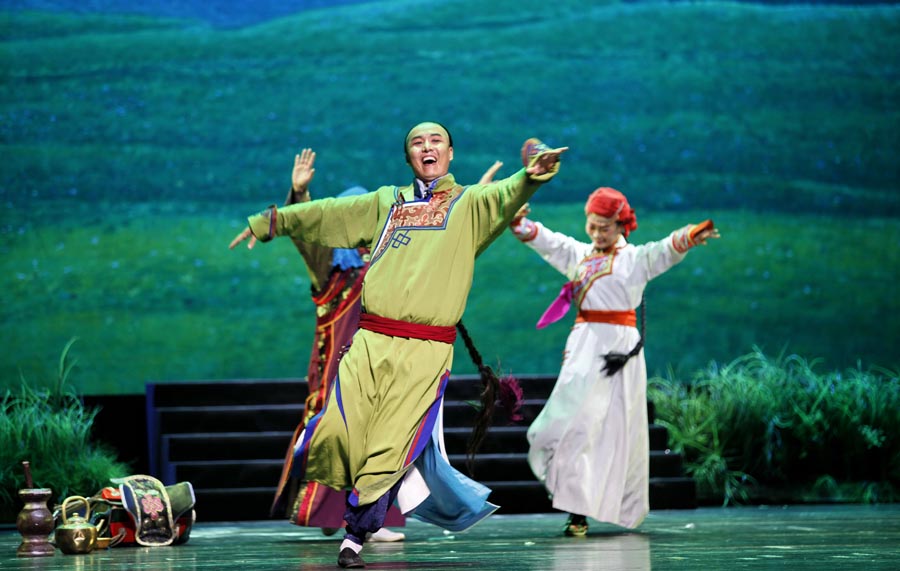 The Inner Mongolia Art Theater thrills audiences at home and abroad with ethnic dancing and singing, Peking Opera, chorus and acrobatics performances.[Photo provided to China Daily]
Uljit, who started going on such tours in 1979, says he has been thinking about how to further explore the market for performances overseas.
His answer: effective marketing.
"I saw audiences lining up for tickets in Vienna to watch our performance," he says of a different tour last year.
"We sent our top artists on the tours. Audiences in Europe and the Americas loved our performances.
"Although making profit is not our purpose, with proper marketing, we can take our brilliant culture to more people abroad," he adds.
The foreign audience's acknowledgment of Chinese culture will boost the theater's confidence in telling more Chinese stories to the world, Uljit says.