Inner Mongolia takes its rich culture to US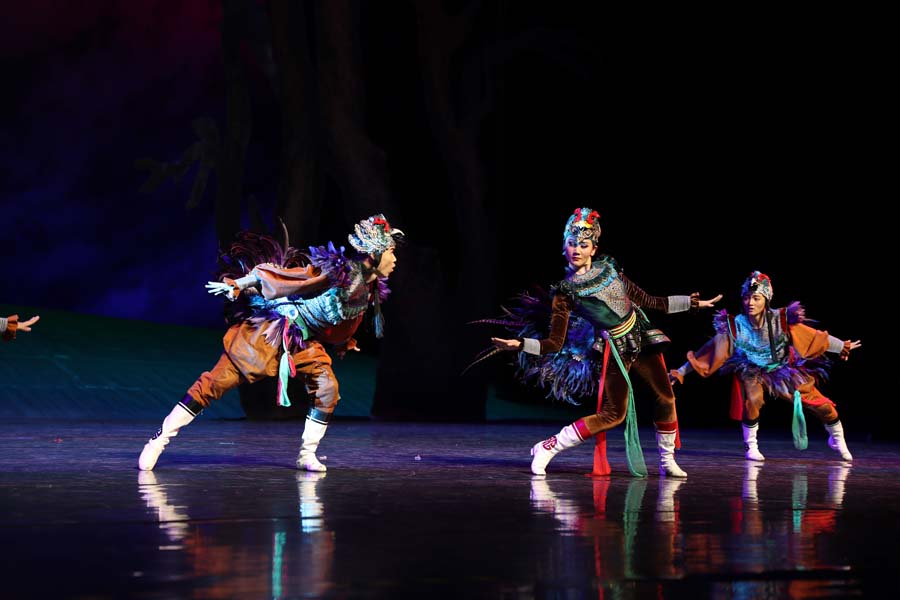 The Inner Mongolia Art Theater thrills audiences at home and abroad with ethnic dancing and singing, Peking Opera, chorus and acrobatics performances.[Photo provided to China Daily]
Founded in 2013, the Inner Mongolia Art Theater is a nonprofit cultural institution, supported by government aid.
The Inner Mongolia autonomous region, located in North China, is famous for its beautiful grasslands, horse raising and Genghis Khan stories.
The theater has a total of 981 people from different ethnic groups - Mongolian, Han, Hui, Korean and Daur - working in the theater's nine art centers and five administrative departments, with the majority of Mongol ethnicity.
Each year, the theater presents performances of Peking Opera, local traditional opera, folk music, chorus and acrobatics.
However, exploring the overseas market is never easy, says Zhang Xiaorui, the senior manager of international programs with Wu Promotion, a company with long experience of promoting cultural exchanges between the East and the West.