Inner Mongolia takes its rich culture to US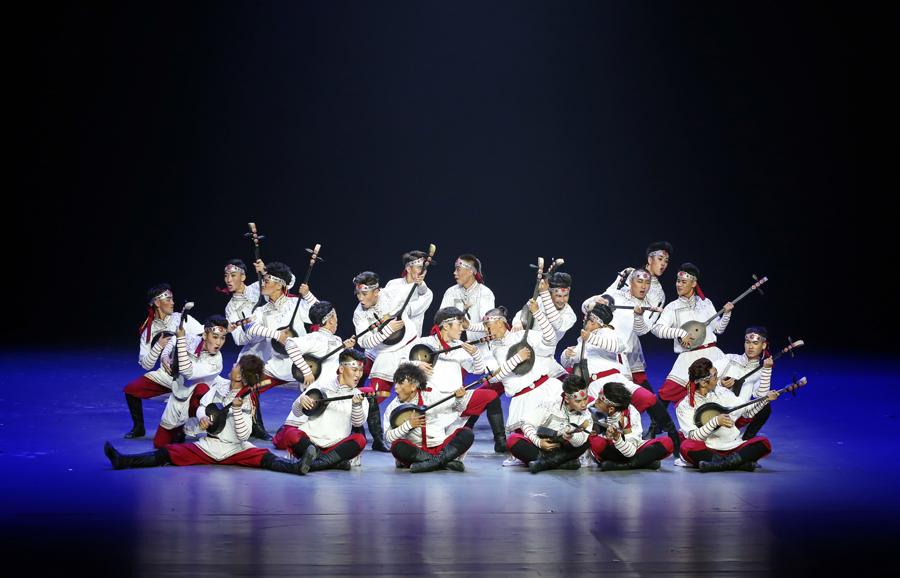 The Inner Mongolia Art Theater thrills audiences at home and abroad with ethnic dancing and singing, Peking Opera, chorus and acrobatics performances.[Photo provided to China Daily]
Theater from Inner Mongolia tours the Americas, but some urge greater marketing support for overseas visits. Yang Yang and Yuan Hui reports.
Uljit recently returned from a tour of the Americas.
To celebrate Spring Festival in February this year, 22 performers of the Inner Mongolia Art Theater went on a 25-day visit, presenting cultural shows to people in that part of the world.
Uljit, the 60-year-old deputy director of the theater, is also good at singing and dancing.
During the tour, he hosted several galas in Texas, Arkansas and Oklahoma in the United States and other cities in South America, where the Chinese artists performed Mongolian-style songs, folk dance, acrobatics, khoomei (throat-singing) and played traditional instruments like the morin khuur (horse-head fiddle).
The tour, sponsored by the Chinese government, drew viewers from among Chinese and other communities living there.