Bob Dylan to come to Sweden in April: Media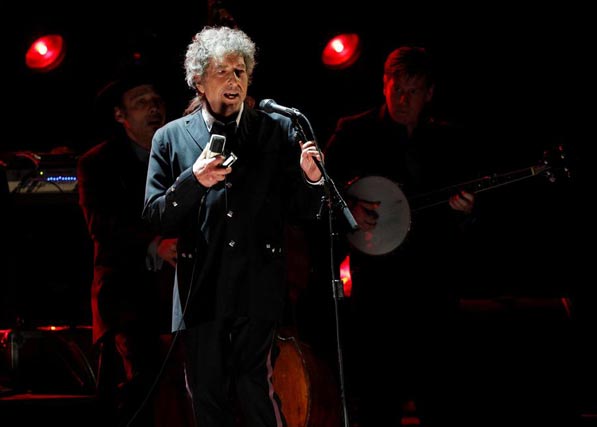 Singer Bob Dylan performs during a segment honoring Director Martin Scorsese, recipient of the Music+ Film Award, at the 17th Annual Critics' Choice Movie Awards in Los Angeles January 12, 2012. [Photo/China Daily]
Bob Dylan, winner of the 2016 Nobel Prize in Literature, is coming to Sweden in the spring to play a concert in Stockholm and in the city of Lund, local media reported on Monday.
Swedish Television quoted a concert organizer on Monday as saying that "now it is clear that Bob Dylan is coming to Sweden in April," and that he was expected to play two concerts in Stockholm and one in Lund.
However, according to Swedish paper Aftonbladet, the Nobel Foundation said on Monday that during Dylan's Sweden visit, no date had yet been set for a lecture, one that's required by the institution to happen within six months from Dec 10.
"We're having a conversation with Bob Dylan's management about the Nobel lecture but it is not decided in what form or when it will be held," Annika Pontikis of the Nobel Foundation was quoted as saying.
Bob Dylan was absent from Saturday's Nobel Prize award ceremony in Stockholm. Instead, his work "A hard rain's a-gonna fall" was performed and US ambassador to Sweden Azita Raji read a thank-you speech at the Nobel banquet written by Dylan.
The Nobel Prize in Literature for 2016 was awarded in October to Bob Dylan "for having created new poetic expressions within the great American song tradition."
Related:
Nobel Prize award ceremony held in Stockholm; Bob Dylan absent
Bob Dylan says will not come to Stockholm for Nobel Prize ceremony: Swedish Academy