Japanese seal carver and his love for Chinese art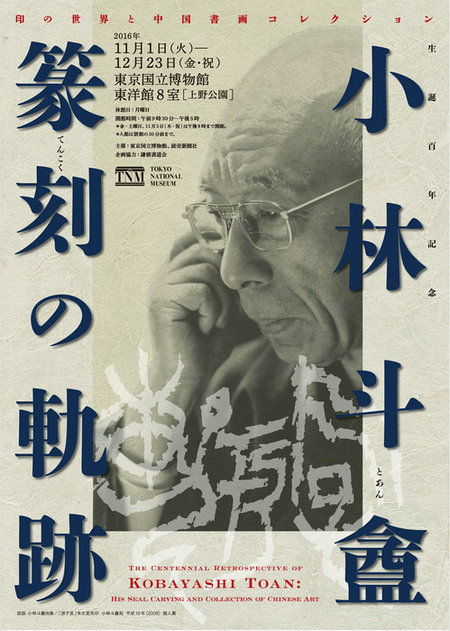 Poster for the exhibition. [Photo/Chinaculture.org]
An exhibition featuring art works and private collections of Chinese calligraphy and paintings from Kobayashi Toan, a Japanese seal carving master, was held at the Tokyo National Museum on October 31.
The event was dedicated to the 100th anniversary of the artist's birthday. Some 300 Japanese officials from the museum and local government and artists attended the opening ceremony.
Toan's most representative works were displayed at the exhibition. The showcase also featured his personal collections of traditional Chinese art pieces, including works of Chinese artist Zhao Zhiqian and Wu Xizai from the Qing Dynasty (1644-1911).
Born in Saitama prefecture in Japan, Toan started to learn seal cutting from his father at an early age. His works combined Japanese aesthetic appreciation and Chinese carving skills, shining in a neat and clean style. In his late years, Toan also published a series of books on Chinese seal carvings.
The exhibition, which ends on December 23, was also attended by officials from the Chinese Embassy.