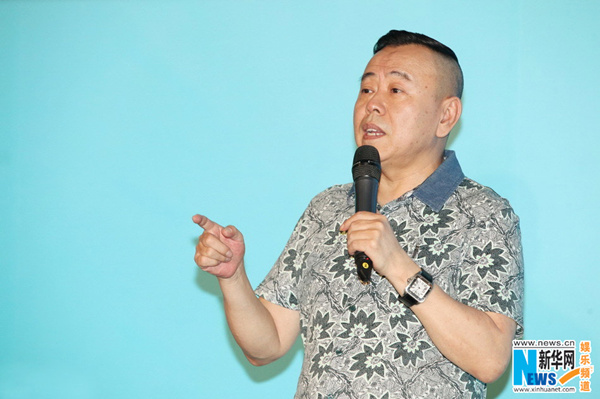 Pan Changjiang attends a press conference in Beijing.[Photo/Xinhuanet.com/ent]
Pan Changjiang, one of China's best known comedians, is playing the lead role in China Central Television's latest miniseries, Donkey and the County Magistrate, a costume drama that invites both thrill and laughter.
Set during the Qing Dynasty (1644-1911), the play revolves around a promising official named Ma Siliu, who is sent by the Emperor to head the administration of a remote county. Arriving by riding a donkey rather than sitting in a sedan chair, Ma begins by setting a hilarious tone for all the stories that follow.
During his subsequent battle against poverty and corruption, Ma proves himself to be a wise and upright leader. Pan said the play is also intended to be reflection of today's society by raising a discussion on the moral principles needed to be a government official.
Pan also participated in directing and writing some of the episodes. The seven-episode play will begin airing on CCTV's movie channel on July 14.