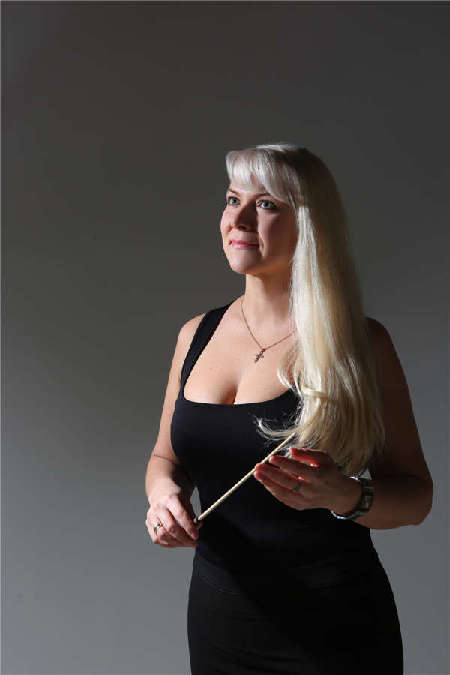 Nauen says joining a symphony orchestra in China is a little bit complicated. Provided to China Daily
The international flavor of China's capital was a perfect fit for a Russian conductor eager to bring people together through music, China Daily reports.
Music had Maria Nauen in its thrall from the first note. She was 4 years old when she was first introduced to piano. Then at age 11, she took the stage with a violin in front of 2,000 people to play the first movement of a Wieniawski violin concerto, and fell in love with performing.
The Russian native had no idea her passion would eventually find her in Beijing, and she never could have predicted she would one day be living here. Yet eight years after arriving, she sits in a capital cafe sipping coffee and explaining in a Russian-German accent how she "feels absolutely at home".
Her blue eyes shift away from the coffee table, dancing as they take in the towering buildings surrounding her. Her lips curve and split into a perfect smile.
She might be lost for a moment thinking about the progress of the orchestra she created seven years ago, the first of its kind in the city. Or maybe it's the thought of the 50 kids who study music with her privately each week, giving her own life new depth. Either way, she smiles because of music.
Her first year in China was one of culture shock, as she adapted to her new way of life.