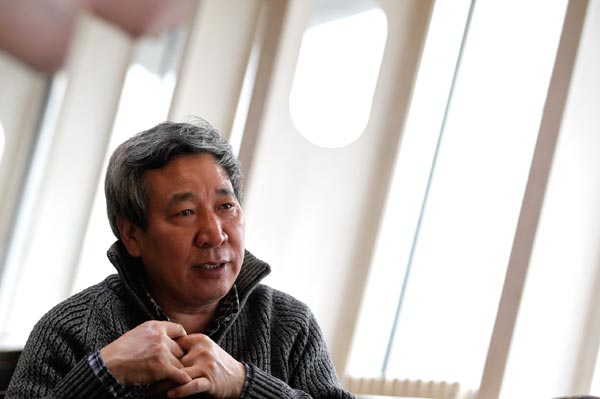 Yan Lianke. [Photo by Zhang Wei/China Daily]
Chinese writer Yan Lianke, who has penned more than 20 novels and short stories, won the Czech Franz Kafka Prize on May 27, becoming the first Chinese person to win the award, the Oriental Morning Post reported.
Yan receives a bronze sculpture of Kafka and $10,000 awarded by the Prague-based Franz Kafka Society.
"I know this prize which is famous around the world. Many writers I know or like have won this prize," Yan told the newspaper.
The 56-year-old Beijing-based writer was trained at a PLA school, and his early writing was mainly about army life.
Later he changed direction to rural topics. His works are translated into many languages and are read widely. He was a finalist for the 2013 Man Booker International Prize.
Yan occasionally finds himself caught up in controversies that have kept some of his books from being published.
"There must be some people saying I won the prize for 'controversy', but I believe it's misunderstanding. What they really care about is creation and art per se," he said.
British newspaper The Guardian once described Yan as "one of China's most interesting writers and a master of imaginative satire".
The Franz Kafka Prize has been awarded since 2001 and past winners include Philip Roth, Harold Pinter, Amos Oz and Haruki Murakami. Yan will collect his award in Prague in October.
Related: