Xi, Merkel hold phone talks over China-Germany ties, DPRK issue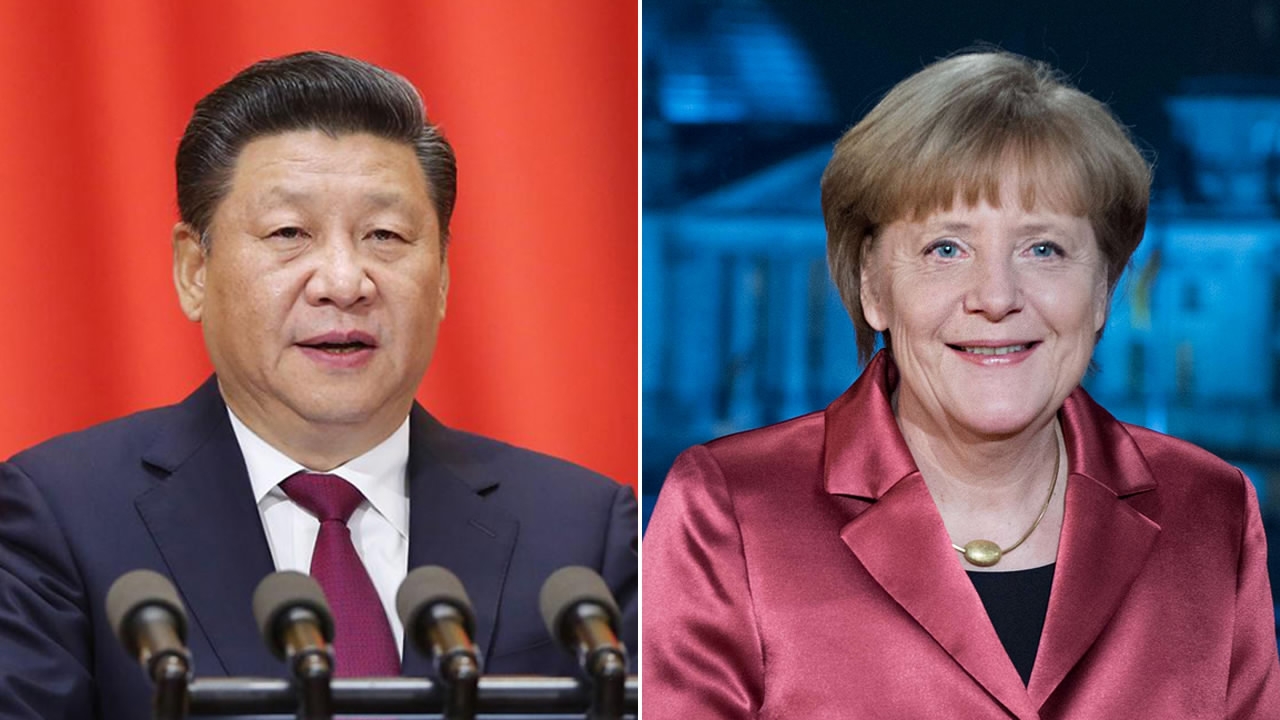 Chinese President Xi Jinping discussed bilateral ties and the Democratic People's Republic of Korea (DPRK)'s nuclear issue over the phone with German Chancellor Angela Merkel on Thursday.
The cooperation between the two countries plays an increasingly significant role in safeguarding world peace, stability and promoting joint development, Xi told Merkel.
China is willing to work together with Germany in multilateral frameworks, he added.
Merkel also said that Germany is willing to keep communicating and coordinating with China on major international and regional issues.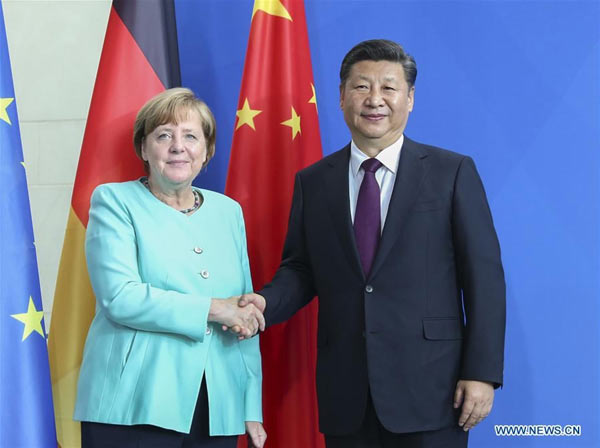 Chinese President Xi Jinping (R) holds talks with German Chancellor Angela Merkel in Berlin, July 5, 2017.  [Photo/Xinhua]
On DPRK issue
In the phone call, the two leaders exchanged views about the situation on the Korean Peninsula.
Xi stressed that China is committed to the denuclearization of the Korean Peninsula.
The facts have shown that the issue can be resolved only through dialogue and consultation in a peaceful way, Xi said, adding that concerted efforts by the international community are needed to solve the Korean Peninsula issue.
Germany supports solving the issue by political means and is willing to strengthen communication and coordination with China in order to find a solution as soon as possible, Merkel said.