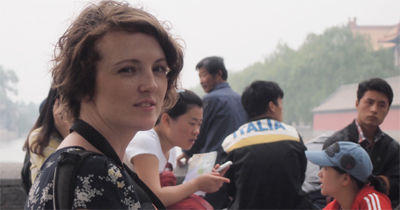 by Tess Humphrys
Latest:
One of the potentially most traumatic things a girl has to go through is finding a new hairdresser.
Thank you for your attention and contribution to the project. We receive interesting stories and opinions almost every day; unfortunately, there are some that don't meet our editorial standards. Here are some points that we hope will help contributors.

You are welcome to share your China stories with China Daily website readers. The authors will be paid 200 yuan ($30). Please send your story to mychinastory@chinadaily.com.cn.
| | |
| --- | --- |
|   | |
By James W. Munch

One of the basics of Chinese cuisine is that no one flavor should dominate the dish but one should be able to savor all flavors with each mouth full.

By Tom Mc Gregor

I recall an incident that occurred either on Valentine's Day or around that time. I had just completed my job for the day as a copy-editor for the China Daily. When walking in the neighborhood towards the subway station, the streets are usually quiet.

By Andrew Ancheta

"Please don't consider this common," the police captain said in halting English. "People like this are very rare in China. We hope you won't get the wrong impression of our country."

By Leah Gasson

China is as different to my world as it is the same.The students I have are as interested in music, films and Brad Pitt as anyone I know back home.

By Will Tao

I am telling this story because I know there are many individuals like myself, Chinese born in countries all across the world, who have grown up "between a rock and a hard place".

By Brendan O'Reilly

I quickly learned that China bares little resemblance to the image many Westerners have of the country. Daily Chinese life is not rigid and orderly.