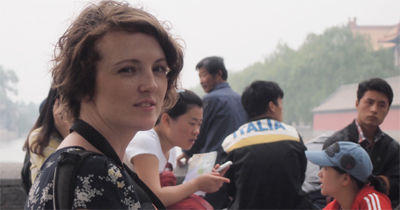 by Tess Humphrys
Latest:
One of the potentially most traumatic things a girl has to go through is finding a new hairdresser.
Thank you for your attention and contribution to the project. We receive interesting stories and opinions almost every day; unfortunately, there are some that don't meet our editorial standards. Here are some points that we hope will help contributors.

You are welcome to share your China stories with China Daily website readers. The authors will be paid 200 yuan ($30). Please send your story to mychinastory@chinadaily.com.cn.
| | |
| --- | --- |
|   | |
By Ishmawiyl Claiborne

There are not many African Americans here; we tend to be over shadowed by those from Africa and the Caribbean and the Chinese usually can not tell one from another.

By Gabriel Corsetti

One of the biggest pleasures of my life in China is to travel to other parts of the country during the Spring Festival break and see the "real China".

By Manjula Karunaratne

Travelling with my children is not a small part of my life; it is my air, my food and my water. Recently I spent 4 weeks backpacking around China with my 10-year old son. It was the first time in China for both of us.

By Lee Simpson

It seems Beijingers, however, have an altogether alternative approach to their daily ablutions in the guise of their bathhouses, or OCD Heaven, as I like to call them.

By Lucy Mills

The first time I saw dog meat, I cried. I was walking down a small side street in an 'Ancient Town' located in Yunnan, when I started to notice a rancid smell. The air was so thick with this odour, I couldn't escape it.

By Mariela Yuvinka Peña

For the last couple of days I had the opportunity to spend the Spring Festival with a typical Chinese family, my Chinese friend, Selina let me live the inside of this heritage of the Chinese tradition, that was surreal.