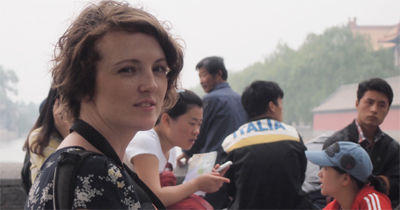 by Tess Humphrys
Latest:
One of the potentially most traumatic things a girl has to go through is finding a new hairdresser.
Thank you for your attention and contribution to the project. We receive interesting stories and opinions almost every day; unfortunately, there are some that don't meet our editorial standards. Here are some points that we hope will help contributors.

You are welcome to share your China stories with China Daily website readers. The authors will be paid 200 yuan ($30). Please send your story to mychinastory@chinadaily.com.cn.
| | |
| --- | --- |
|   | |
By Benjamin Cohen

After graduating from the University of Florida in May of 2009, I was presented with a multitude of choices regarding the next stage in my life.

By Abdullah Al Mamun

China has a long history of over 5000 years. Bangladesh is a populous country like China with 150 million populations. The demographic harmony is the greatest strength of ours as prevails in China. Bangladesh enjoys of having big force-masses which can be turned into manpower.

By Charles Davidson

As far back as 1965 I have collect paintings which I considered fine works of art. Like a painter I was learning the difference between what looks a two star and what was a five star.

By Hema Kripalani

After spending many good years in Singapore, two years back I got an opportunity to come to China.Leaving the answer for future to unleash, I wholeheartedly started the preparation to come to China.

By Muhammad Arif

China, especially for me, is a new world full of many wonders in art and culture, science and technology, education and economy.

By Clair Lasater

In Wuhan, I accepted an offer to help plant trees for China. I thoroughly enjoyed the green labor.