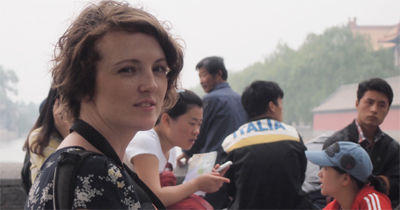 by Tess Humphrys
Latest:
One of the potentially most traumatic things a girl has to go through is finding a new hairdresser.
Thank you for your attention and contribution to the project. We receive interesting stories and opinions almost every day; unfortunately, there are some that don't meet our editorial standards. Here are some points that we hope will help contributors.

You are welcome to share your China stories with China Daily website readers. The authors will be paid 200 yuan ($30). Please send your story to mychinastory@chinadaily.com.cn.
| | |
| --- | --- |
|   | |
By Ambuj Thakur

CHINA!!!!! Does it ring a bell? Since my childhood, the most persistent illustration that came to my mind, whenever I thought of China was The Great Wall, The Great Wall, and only The Great Wall.

By Sidney Soon

Did I come here, all that way, to this beautiful natural park to realize who I am and be aware of how difficult it was to be a child of two opposite cultures?

By Ravindra S. Karve

I always wished to visit Tian'anmen Square, China since I was a teenager. I held my fire for almost 35 years for that wish to materialize.

By Vineeth Purushothaman

Armed with a wave of changes under the leadership of Deng Xiaoping in the 1970s, China has come a long way to assert its dominance as one of the greatest powers in the modern world.

By Valerie Chetcuti

It is funny, we Europeans see the Chinese as one face, one identity. Obviously this applied to me even more. I come from a very small island right in the centre of the Mediterranean, Malta.

By Manuel Navarro

"Yi - èr - san" was the first sound I heard in Chinese. There are moments when people make you reconcile with the place you live and that moment was one of them.