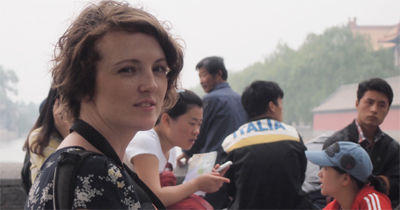 by Tess Humphrys
Latest:
One of the potentially most traumatic things a girl has to go through is finding a new hairdresser.
Thank you for your attention and contribution to the project. We receive interesting stories and opinions almost every day; unfortunately, there are some that don't meet our editorial standards. Here are some points that we hope will help contributors.

You are welcome to share your China stories with China Daily website readers. The authors will be paid 200 yuan ($30). Please send your story to mychinastory@chinadaily.com.cn.
| | |
| --- | --- |
|   | |
By Annika Hoeltje

I experienced first-hand why in China you have to create situations where the participants feel comfortable enough to speak up.

By Duncan Anderson

Living in China has its charms, and it has its drawbacks. To cope with one of these drawbacks, I had many tricks up my sleeves.

By Kyle Goldberg

What absolute surprised me was the joy I felt rediscovering (with my wife and mother) the allure that had initially attracted me and kept me here. What I do know is I will be more than willing to take a trip down memory lane again.

By Bhavna Singh

The fast-pace of change which has resulted in cultural transformations all over the world is also openly visible in China but the visual treat for one's eyes from its colourful milieu is hardly seen elsewhere.

By Jim Gibney

In the Chinese dictionary the word "mashang" consists of the Chinese characters ma (马), which is "horse" and shang (上), which is "on". So literally, "mashang" means at horse speed. This is about the fastest speed that things get done in China.

By Adam Benson

As an English Teacher, one of the perks of my job is to go on a company holiday every year.