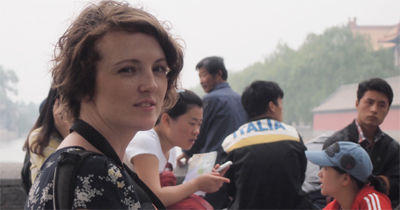 by Tess Humphrys
Latest:
One of the potentially most traumatic things a girl has to go through is finding a new hairdresser.
Thank you for your attention and contribution to the project. We receive interesting stories and opinions almost every day; unfortunately, there are some that don't meet our editorial standards. Here are some points that we hope will help contributors.

You are welcome to share your China stories with China Daily website readers. The authors will be paid 200 yuan ($30). Please send your story to mychinastory@chinadaily.com.cn.
| | |
| --- | --- |
|   | |
By Alexandra Thompson

The eminently Tibetan areas of northern Sichuan and southern Gansu provinces are home to one of China's most colourful ethnic groups and some of the country's most striking scenery.

By  Werner Bosman

In May this year we went back to China with two families from Holland. The main reason was to visit the hometowns of our adopted daughters from China, but we also brought visits to Beijing and Shanghai.

By Navjot Singh

My only other exposure to China was of Hong Kong, but of course nothing compares to the true authenticity of the mainland.

By Kigen Morumbasi

China, which is a country of great cultural diversity, is home to numerous attractions and is gradually rising as an influential actor in the international setting.

By Mabbubur Rahman

As People's Liberation Army (PLA) of China celebrates its 85th Founding Anniversary on 1st August, I can't help thinking of those old days when I stayed with Chinese soldiers.

By

Daily life is much freer and more casual in China than elsewhere.