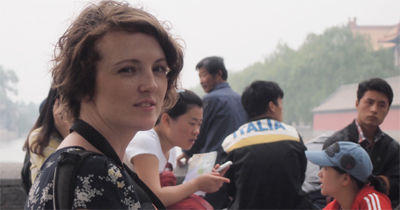 by Tess Humphrys
Latest:
One of the potentially most traumatic things a girl has to go through is finding a new hairdresser.
Thank you for your attention and contribution to the project. We receive interesting stories and opinions almost every day; unfortunately, there are some that don't meet our editorial standards. Here are some points that we hope will help contributors.

You are welcome to share your China stories with China Daily website readers. The authors will be paid 200 yuan ($30). Please send your story to mychinastory@chinadaily.com.cn.
| | |
| --- | --- |
|   | |
By Jill Wilson

I do think the Chinese education systems needs to let their teenagers enjoy their youth. Education and academia are only two things out of many that shape the adults we become.

By Mike Cairnduff

Before I arrived in Yueqing, I was keen to find out more about this mysterious town situated on the south-eastern coast of Zhejiang province.

By Daniel Walsh

Ever since I was a small child, I dreamed of moving to America and becoming a movie star, I would never have guessed that my dream would come true, especially not in China.

By Justin Nicholes

Most Chinese know the city of Xinyang, Henan, by its famous tea. What I remember most vividly about the city, however, might resonate with a number of expats in China: my experience with the homeless.

By Andrea Bishop

China has its ups and downs, but overall it is an amazing country. I came here not only to be a teacher, but to experience a culture completely different than the one I'm used to.

By Uri Toch

I knew that my first trip to China (for three weeks) would be enlightening and educational.