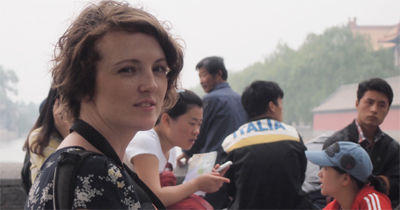 by Tess Humphrys
Latest:
One of the potentially most traumatic things a girl has to go through is finding a new hairdresser.
Thank you for your attention and contribution to the project. We receive interesting stories and opinions almost every day; unfortunately, there are some that don't meet our editorial standards. Here are some points that we hope will help contributors.

You are welcome to share your China stories with China Daily website readers. The authors will be paid 200 yuan ($30). Please send your story to mychinastory@chinadaily.com.cn.
| | |
| --- | --- |
|   | |
By James Patrick Matecki

It'd been just over a week since my arrival in Chengdu. I had spent nearly three weeks in Beijing before coming to Chengdu and it was an absolute riot.

By David G. Hennessey

Chinese citizens are like most people, different in many ways and yet similar. They also represent every viewpoint, and yet we as Americans tend to label them all as "those Chinese".

By Gareth Collins

Whenever I close my eyes and think of Dazhai, I'm suddenly transported to the terraced slopes of a nameless rolling hill, where I'm standing alone, surrounded by ambitiously positioned rice paddies and vegetable gardens...

By Teresa Purcell

I came to Beijing last fall to teach for the University of Colorado Denver, part of the program at the International College of Beijing, located on China Agricultural University's east campus.

By Ardi Pulaj

On February 11th, just several days before the commercialized Saint Valentine's Day, I celebrated my first birthday in Beijing.

By Mark Takefman

In October 2006, after a short visit to China, my wife and I were leaving our Beijing Hotel to go to the airport to fly back home to New York.