Sit gaokao with students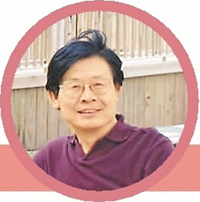 Xiao Fuxing, 70, a writer

In the summer of 1978, Xiao, then a high school teacher in Beijing, was busy preparing for the gaokao exam. Xiao appeared for two tests in a space of months that year to get a chance to receive higher education.
In fact, in 1966, Xiao had already passed the Central Academy of Drama exam and had enrolled, but the "cultural revolution" (1966-76) started and Xiao had to work at Beidahuang, a big wasteland in Heilongjiang province.
When gaokao resumed in 1977, Xiao heard the news late and missed the test, but he did not want to miss the chance in 1978 and still wanted to study at the Central Academy of Drama.
"The education bureau said that teachers should only apply to normal universities," Xiao said. "It was really a shock. I had applied at the academy and prepared for its test. This was the second time that I had applied at the academy. I decided to take the test first."
In order to secure a chance to receive higher education, Xiao later prepared and sat for the normal gaokao test with his students. He applied to the Beijing Normal University. "I decided that no matter what, I would go to a university."
In order to take the gaokao test, the 31-year-old Xiao borrowed math books from his school. Although he was weakest in math, he only made one mistake and became the top math scorer in the district.
Fortunately, Xiao's school finally allowed him to study in the academy.
"I was unable to take gaokao for 12 years. For the students going to take the test this year, I hope they will cherish the chance and have score well," he said.