College entrance examination does not mean everything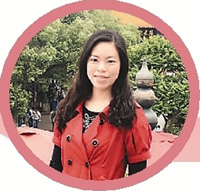 Xu Dongsheng took the college entrance examination in 1995 and joined Shantou University.
Xu Dongsheng, a teacher in China University of Political Science and Law, is from Wenzhou city, East China's Zhejiang province. She took the college entrance examination in 1995, when the enrollment rate was much lower than that of today.
Under great pressure, candidates tried their best to prepare for the examination. Many schoolmates of Xu Dongsheng used to get up at 5 am to prepare. Before the first class, the sounds of reading books were heard everywhere from the corridor outside of the classrooms to the trees on the grounds.
They also studied until late night. After the lights out in the dormitory at 10 pm, students turned on flashlights in quilts to read books until the dormitory keeper finished his/her round at 11 pm. Then students got up and turned on lights to read books until one or two am.
In 1994, 37 key universities began to practice a new system which required students to pay a part of tuition fee and find jobs by their own after graduation. Even so, people's passion for taking college entrance examination never faded.
At the same time, peoples attitude towards taking college entrance examination diverged. In the late 1990s, the manufacturing industry embraced its golden development era in Wenzhou and many entrepreneurs became rich.
"At that time many people started thinking that college education was a waste. Some people said 'making atomic bomb is no better than selling tea eggs'," said Xu.
"But most people still attached importance to the college entrance examination, because it gave many the opportunity to study further and experience a different life," she said.
What about those who did not take or fail the college entrance examination?
"Many of my schoolmates who failed the college entrance examination became successful," said Xu. "Some of them started their own business and gained success. Some others went to graduate schools later and found dream jobs. "
"Though the college entrance examination is sacred, it is not the end of the world," she said.