Polar tours mostly favored by rich Chinese seniors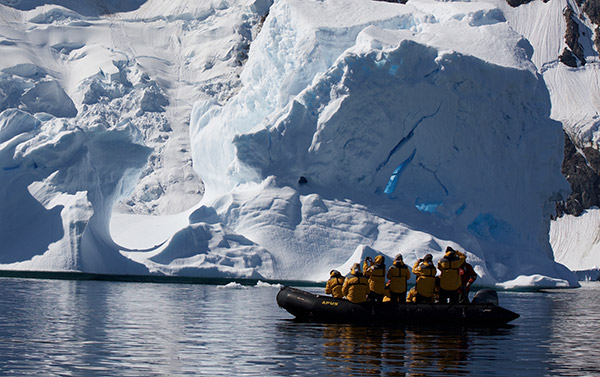 Visitors tour Antarctica in January 2017. [Photo by Wang Yanan / For China Daily]
Visiting polar regions has become one of the favorites among rich Chinese seniors, which makes travel agencies race to promote luxury polar trips, thepaper.cn reported.
China has become Antarctica's second largest tourist source in the world in 2016, trailing the United States, according to the International Association of Antarctica Tour Operators.
The statistics released by the association also shows that Chinese travelers to Antarctica have increased 40 times from less than 100 visitors in 2008 to 3,944 in 2016.
At the same time, the scarcity of tourism resources in the frozen continents push the tours at high prices.  Each polar tour costs from around $10,000 (70,000 yuan) to 880,000 yuan.
"For example, visitors can take the 50 Years of Victory, a nuclear-powered icebreaker, to reach the North Pole. But we can only entertain 600 tourists per year in that program," said Sun Jie, CEO of the cruise division of Tongcheng Network Technology, an online travel agency.
Sun said participants in those programs were 55 years old on average, and there were more males than females.
Another major online travel agency Ctrip said people aged between 46 and 75 accounted for 58 percent of the total number of people visiting the southern polar region, and males made up around 60 percent.
Most of the polar tours last from 15 to 30 days, so they are more popular among the rich middle-aged and seniors who have a lot of spare time, according to Sun.