China's huge optoelectronics lab takes shape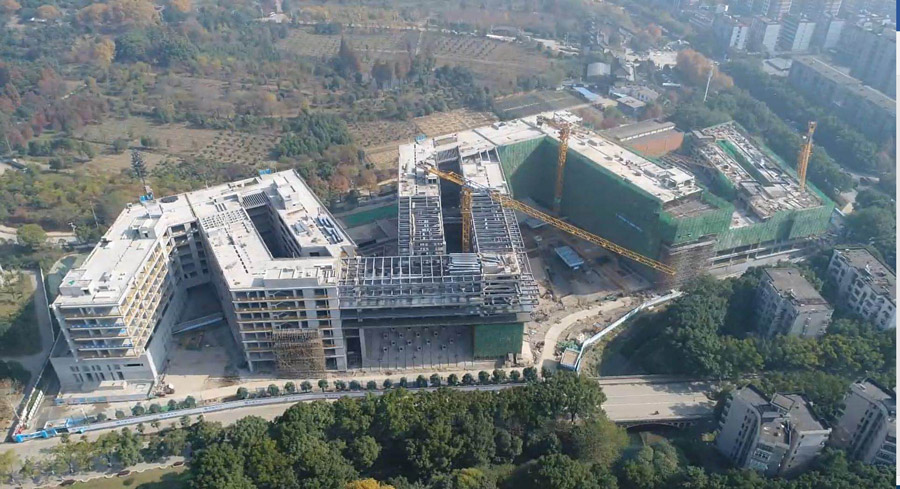 The main structure of China's largest optoelectronics laboratory — which looks like a huge W from above — is completed in Wuhan, Hubei province, on Nov 27, 2017. [Photo by Pan Yanjun/chinadaily.com.cn]
The main structure of China's largest optoelectronics laboratory — which looks like a huge W from above — was completed in Wuhan, Hubei province, on Monday. It's 300 meters at its longest point and 80 meters tall.
The lab, which will study electronic devices and systems that source, detect and control light rays, is expected to cost 430 million yuan ($65.1 million). The project started on Jan 9 and is scheduled to finish in August.
Qiu Weiyi contributed to this story.