College students' creative photography calls for environmental protection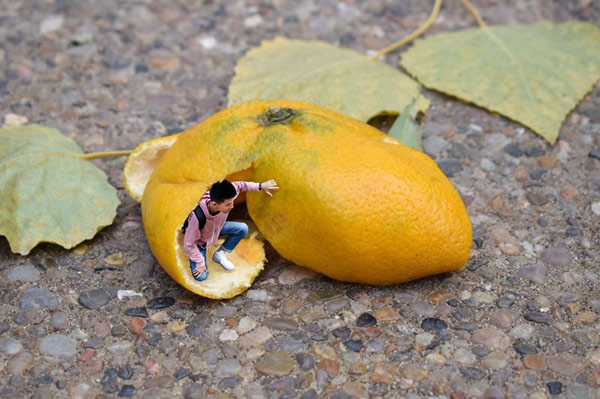 A photo with the theme "Do Not Throw the Peel" shows a tiny young man hiding in an orange peel.[Photo provided to chinadaily.com.cn]
Students from Dalian University of Technology recently created a series of pictures to raise awareness about environmental protection.
The pictures include images of tiny people nicknamed "yiren", which in Chinese means ant people, and garbage such as plastic bags, disposable chopsticks and chewing gum.
The students said the small action of littering may lead to catastrophe for small animals and have a negative impact on the environment. They are calling on more people to step forward and throw garbage into trash cans instead.