Scientist gives all he has to society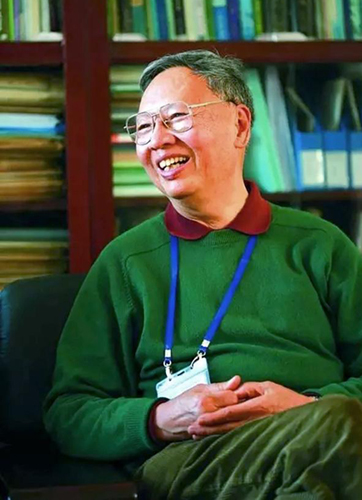 Lu Yonggen. [Photo/Xinhua]
Lu Yonggen, an outstanding agricultural scientist, has been devoted to boosting scientific research and helping those in need.
The 87-year-old crop genetics scientist, who was diagnosed with a terminal disease, donated all his savings - worth 8.8 million yuan ($1.34 million) - to the South China Agricultural University in March.
The money was used to set up a fund to finance students in poverty and young teachers.
Lu is an academician of the Chinese Academy of Science and the former president of the South China Agricultural University in Guangzhou, Guangdong province. He has made remarkable achievements in rice genetics research.
His research on the "specific compatibility gene" has had significant influence in research regarding rice breeding. In the past five years, the team led by Lu has developed 33 new varieties of rice that were grown on more than 667,000 hectares of land.
Despite his remarkable achievements in scientific research, Lu lives a simple and frugal life.
His house is decorated with shabby furniture and old-fashioned electrical appliances commonly used in the 1980s. And he eats at the school's canteen along with students.
As a scientist on crop genetics, Lu cherishes each grain of rice and always reminds students who waste food of "how many rice plants will be needed to produce one bowl of rice."
Lu donates to support poverty relief and education every year. In 2014, he donated his two ancestral houses to a primary school in Huadu, his hometown in Guangdong.
Lu won't be leaving property for his only daughter. "My daughter is old enough to be fully self-supporting. My property should be used for society," Lu said.