Central SOEs target reform in five key areas
Private and foreign capital encouraged to participate in boosting efficiency
Centrally administered SOEs have contributed greatly to the country's economic growth in the past several decades. Today, the reform and restructuring of central SOEs have also been placed on top of the government agenda, aiming to boost their efficiency along with supply-side structural reform.
The State Council's executive meeting on Sept 27, presided over by Premier Li Keqiang, decided to further push forward mixed-ownership reform and the restructuring of central SOEs in five areas: manufacturing, coal mining, electricity, telecommunications, as well as chemical engineering, according to a statement released after the meeting.
It was also made clear that the reform and restructuring of central SOEs welcomes participation of both private and foreign capital. The new round of restructuring will be a key opportunity to boost reform and the institutional innovation of central SOEs, as pointed out at the meeting.
"Centrally administrated SOEs are important backbones of China's economy. Restructuring central SOEs is, in essence, to deepen reforms, and take it as an opportunity to advance SOE reform and institutional innovation, to improve central SOE quality and efficiency, and realize economic transition," Li said at the meeting.
He called for central SOEs, regardless of size, to further coordinate in developing the Internet Plus mode of growth and mass entrepreneurship platforms to free them from rigid structures and advance institutional innovation.
Li Jin, chief researcher at the China Enterprise Research Institute, pointed out the current round of reform of central SOEs is an important part of the ongoing supply-side reform.
"This round of central SOE reform and restructuring, especially in the five areas, has placed a stronger focus on phasing out excess capacity and reducing costs," he said. "This will push forward the industrial chain to move toward the mid-and-high end."
He also said that making good use of the Internet Plus and innovation platforms, which was reiterated by the premier, has become an important feature of this round of central SOE reform.
He added that reform of central SOEs in the past five years kicked off when these SOEs were faced with a variety of obstacles. China's supply-side reform in recent years has adjusted the economic structure and tackled low efficiency, and has successfully helped develop new sources of growth for central SOEs through market forces.
Xiao Yaqing, chairperson of the State-owned Assets Supervision and Administration Commission, said during a news conference on Sept 28 that China has completed a top-level redesign of SOEs in the past five years, allowing them greater coordination. And with reforms going deeper, central SOEs will take on new features and record more lasting achievements.
"We welcome companies of all ownership types, as well as foreign companies, to participate in China's SOEs mixed-ownership reform," Xiao said at the news conference.
Since 2013, a total of 34 central SOEs have been restructured, including a merger of two of China's top bullet-train manufacturers and two major steel makers. This overhaul has reduced the number of central SOEs to 98 from 117.
At the same time, calls to deleverage have been a major concern of government policy meetings in the past year. Yet Xiao stressed at the news conference that the current debt risk level of central SOEs is "reasonable, appropriate and controllable".
It was also decided at the Sept 27 State Council meeting that apart from asset restructuring, resources will also be directed toward competitive companies or industries through equity cooperation, asset swaps, strategic alliances and joint development.
Li said during the meeting that as reconstruction forges ahead, redundant departments and personnel need to be further streamlined to reduce costs and increase profit.
"The government should stand fast in protecting the legitimate rights of SOE workers, and do their best in helping with job relocation rather than just laying people off," he stressed.
The meeting is the latest move in SOE reforms since the State Council announced a reform timetable in July: China will include all central State-owned enterprises that have not been reformed in a modern corporate system by making them legal entities by the end of 2017. All central SOEs, except financial and cultural ones, will be registered as limited liability companies or joint-equity corporations in accordance with the Company Law, which will accelerate the establishment of an effective and balanced corporate governance structure, based on their legal status, as well as a flexible and efficient marketized management mechanism.
The move is expected to help clear away institutional barriers for further SOE reform.
Figures from the State-owned Assets Supervision and Administration Commission shows total assets of China's central SOEs reached 50.5 trillion yuan ($7.62 trillion) by the end of 2016, an 80 percent increase from late 2011. In the first half of 2017, central SOEs have made $78.66 billion in net profit, an increase of 18.6 percent compared with the same period last year.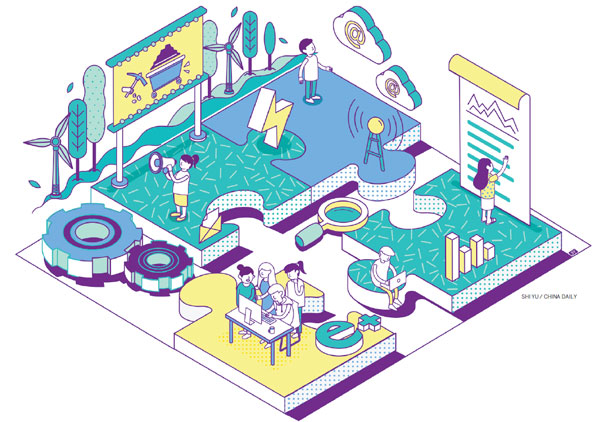 Editor's picks