Double-deck bridge on Yangtze achieves milestone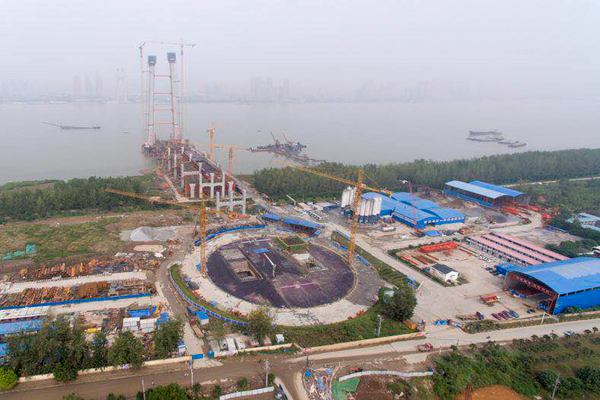 The Yangsigang Yangtze River Bridge is under construction. [Photo provided to chinadaily.com.cn]
The anchorage of Yangsigang Yangtze River Bridge on the south bank in Wuhan, capital of Central China's Hubei province, was completed on Sept 24, marking a breakthrough in the world's longest double-deck highway suspension bridge.
The main bridge is 1,700 meters long and 33 meters wide with 12 lanes in two directions and two decks.
The upper and lower decks are both 6 lanes with designed speed at 80 and 60 kilometers/hour separately. Besides, pedestrian passageway, non-motorized vehicle lane and sightseeing and leisure area are designed, which makes it the world's most functional bridge.
As an important river-crossing tunnel in the west of the second loop line in Wuhan city, the 10th Yangtze River Bridge connects Hanyang and Wuchang districts which are two of three famous towns in Wuhan.
Located at the upstream of Wuhan Yangtze River Bridge, the bridge is between Yingwuzhou Yangtze River Bridge and Baishazhou Yangtze River Bridge. The construction of the bridge is expected to be completed and open to traffic in 2019.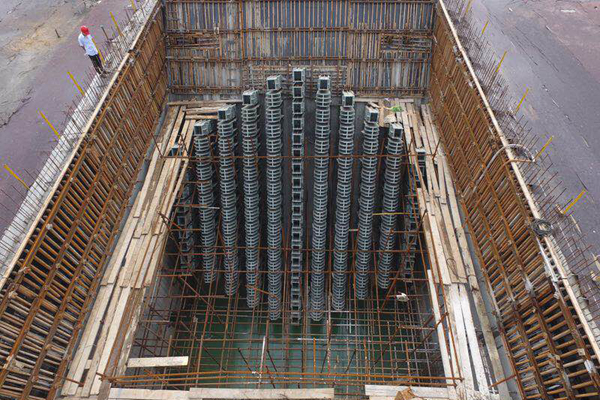 The Yangsigang Yangtze River Bridge is under construction. [Photo provided to chinadaily.com.cn]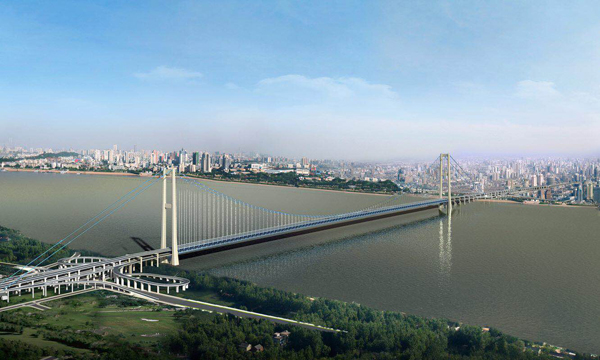 An artist's impression of the Yangsigang Yangtze River Bridge. [Photo provided to chinadaily.com.cn]