Top 10 cities with longest subway system in China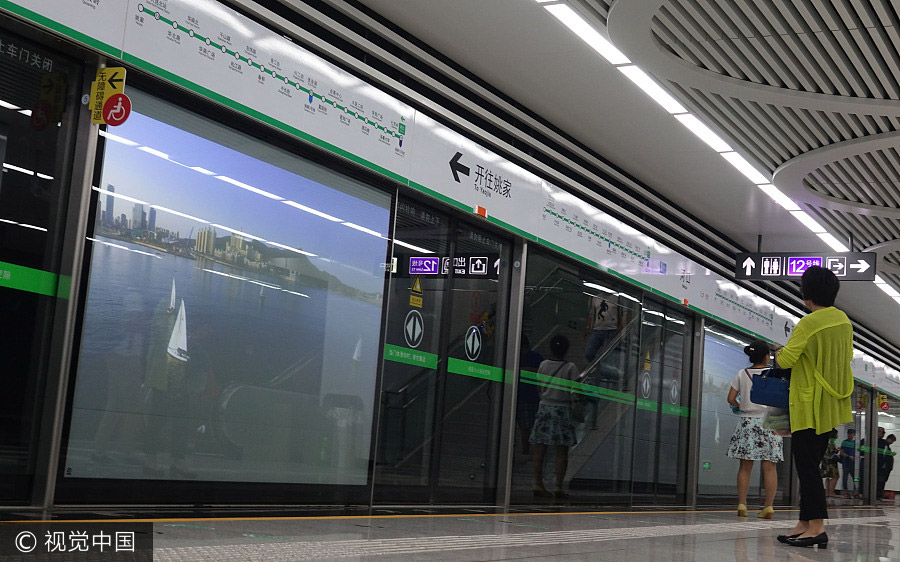 Big screens are showing Dalian's scenic areas at the Hekou Station of Line 1, on June 8, 2017. [Photo/VCG]
9. Dalian
The northeastern city has put into operation four subway lines of 140 kilometers. The daily transportation reached more than 1 million passengers in maximum last year.
The city started to construct its subway system in 2009, and its first subway Line 2 started operation in 2015. The city offered some free tickets to passengers when it started operating the subway system.
Dalian has several subway lines under construction, and it expects to make its subway system to transport 2 million passengers a day in the near future.