Top 10 cities with longest subway system in China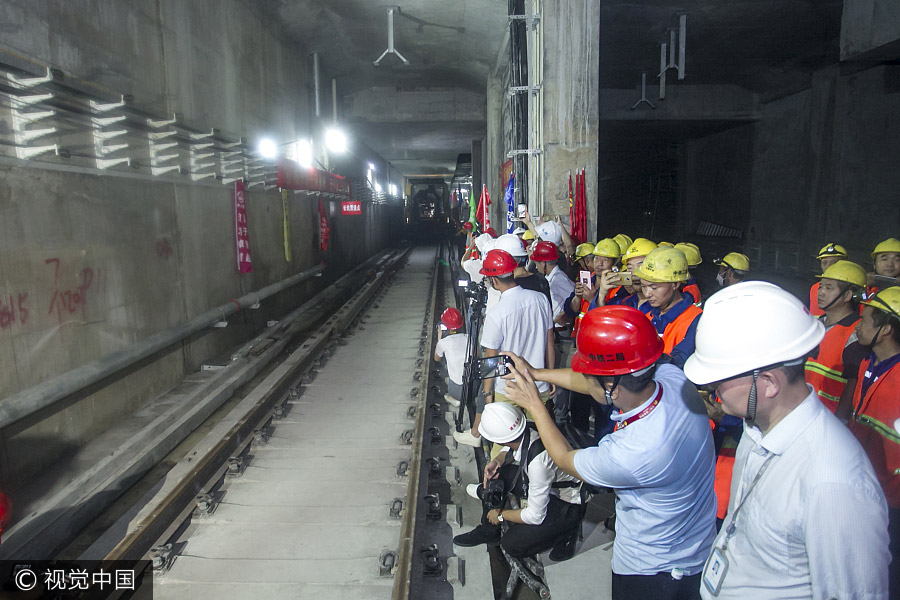 Workers complete the construction work of the first phase of Line 9 in Guangzhou, Guangdong province, on July 26, 2017. [Photo/VCG]
3. Guangzhou
Guangzhou has 308.7 kilometers subway, the third longest in China. Only on Dec 28 last year, the city put three subway lines into operation.
Guangzhou subway transported 2.57 billion passengers in 2016, accounting for 44 percent of the city's public transportation of the year.
The city's Line 9's first phase has been completed on July 26. It expects to put into operation four new lines including the Line 9 by the end of this year, which makes its subway to reach 400 kilometers.
In recent years, Guangzhou has built and put into operation 15 kilometers subway every year, a speed ranked the third across the country after Beijing and Shanghai.