Heartwarming stories after Sichuan earthquake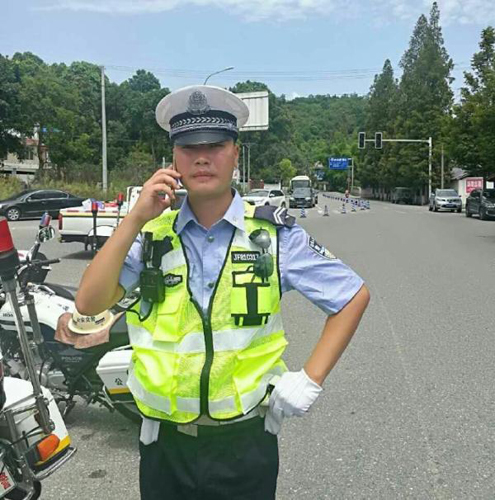 Yue Lin. [Photo/Sina Weibo]
Officer leaves behind wife in labor for call of duty
Yue Lin, an auxiliary traffic police officer, was anxiously waiting for the arrival of his second baby at a hospital in Jiangyou city on Tuesday night. He did not notice the earth move when a magnitude-7.0 earthquake hit Jiuzhaigou county some 100 kilometers away because his attention was fixed on the birth of his baby.
Ten minutes after the quake rocked Jiuzhaigou, Yue received a call from his co-worker asking him to report for duty. Although the baby was not born yet, Yang immediately rushed to his post, leaving behind his wife at the maternity ward.
Yue said smooth flow of traffic is a lifeline for rescuers and victims. He could not afford any delay.
Although his wife delivered the baby the minute he left the hospital, Yue has no regret.
"Even if I had known the baby had come out, I would have left the hospital right away. Because his life had just begun, but one minute delay by me could have cost the life of another person," he told thepaper.cn.
The section of road manned by Yue is a key passage leading to the quake's epicenter. He did not get time to call his wife for 18 hours after he was assigned to direct traffic on the road.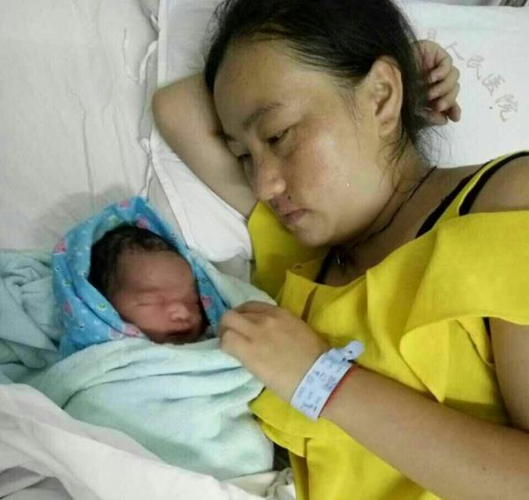 Yue Lin's baby and his wife. [Photo/Sina Weibo]