Beijing-Shanghai bullet train to run faster from September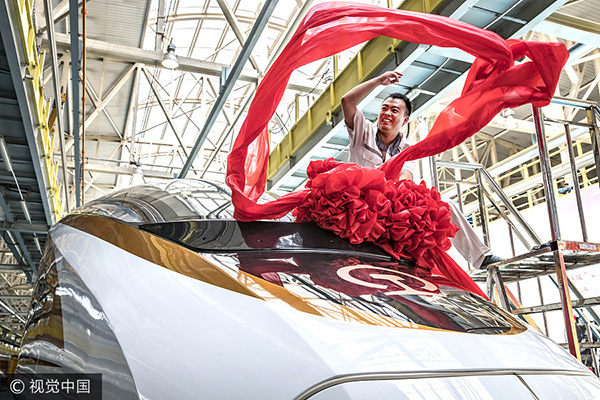 A staff thrilled about the launching of the new bullet train at a naming ceremony in Beijing, June 25, 2017. [Photo/VCG]
China's next-generation bullet train will start running at 350 kilometers per hour between Beijing and Shanghai in September, cutting the journey by about 30 minutes, the People's Daily reported Thursday.
Services using the train, named Fuxing (Rejuvenation), currently run at 300 km/h and take about five hours.
The high-speed railway between the two cities opened on June 30, 2011, with a designed maximum speed of 380 km/h.
In the past six years, the line has carried passengers on more than 600 million journeys.
Jiang Chenglong contributed to this story