Bullet train connects NW region to the rest of China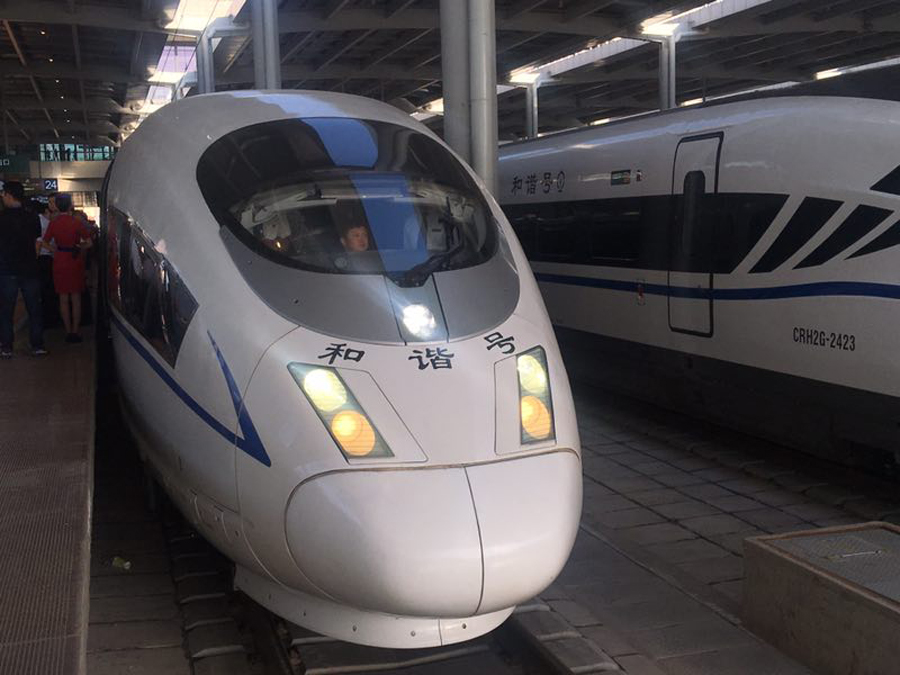 A new bullet train that connects Lanzhou in Gansu province and Baoji in Shaanxi province departs from Lanzhou West Railway Station on Sunday morning. The new train cuts the travel time between the two cities from seven hours to two. [Photo/chinadaily.com.cn]
China opened a new bullet train on Sunday as the final piece of puzzle linking the less developed northwest region to the rest of the country.
The new line links Baoji city of Northwest China's Shaanxi province and Lanzhou of Northwest China's Gansu province. To the west, it connects the Lanzhou-Xinjiang high-speed rail, China's westernmost high-speed rail track. To the east, it links the Xuzhou-Zhengzhou high-speed rail to the country's coastal area in the farthest east.
Before the new line, the high-speed rail in the northwestern region, Lanzhou-Xinjiang line, was disconnected with the country's high-speed rail network. The new line fills in the last blank to bring the northwestern region into the network.
The 401-kilometer line has eight stops including Baoji, Tianshui and Qin'an stations. The initial speed is 250 km per hour. It cuts rail travel time between the two cities from seven hours down to two, according to China Railway Corp, the nation's rail service provider.
Related: Self-developed new train to run on high-speed rail line