Highlights from the Science, Education, Life and Future forum
Theodore Gray
Chemist, winner of the Ig Nobel Prize in 2002
"Chemistry is all around us"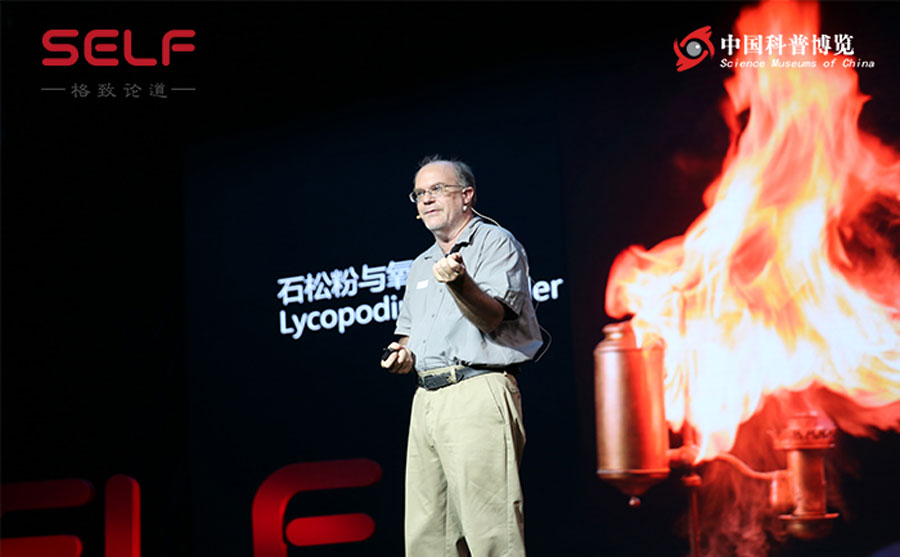 Theodore Gray talks about his chemical experiments at the 19th SELF Forum in Beijing, on July 21, 2017. [Photo provided to chinadaily.com.cn]
What happens when you blow pure chlorine gas into a bowl full of molten sodium? You get a big fire. What about the smoke coming off that fire?
At the Chinese TED-styled forum Theodore Gray showed how he had demonstrated scientific principals through chemical experiments that he filmed. To further enhance the hands-on experience of scientific exploration, Gray even includes step-by-step instructions for nearly every experiment.
"The compounds and substances that make up the objects around us, from rocks to plastics to living creatures, are all related to chemistry," he said.
In 2002, Gray claimed an Ig Nobel Prize for his Periodic Table table, a 2.5-meter-long wood table engraved with the symbols of each element. The table also contains compartments for samples of all the elements. He said he constructed the 500-pound table because his group at work needed a new conference table and he thought the Formica tables at office supply stores were over-priced.
"Even though I don't use it very much, I still continue to add samples of the elements to my collection."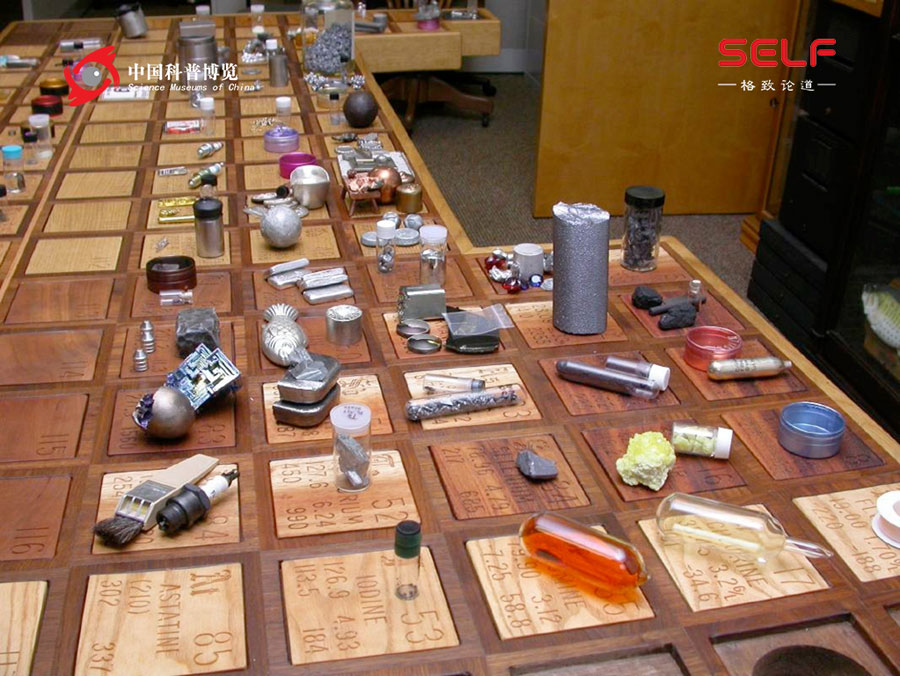 The picture shows Theodore Gray's Periodic Table table with symbols of each chemical element involved. [Photo provided to chinadaily.com.cn]