Highlights from the Science, Education, Life and Future forum
Editor's note: From the world's largest single-aperture telescope to classic Chinese mythological texts, how much do you really know about the arts and science? A diverse group of professionals gathered at the 19th Science, Education, Life and Future (SELF) forum in Beijing on July 21 to discuss how to make people feel more connected to nature.
Leng Yefu
Documentary director, China's Central Television
"Presenting existence"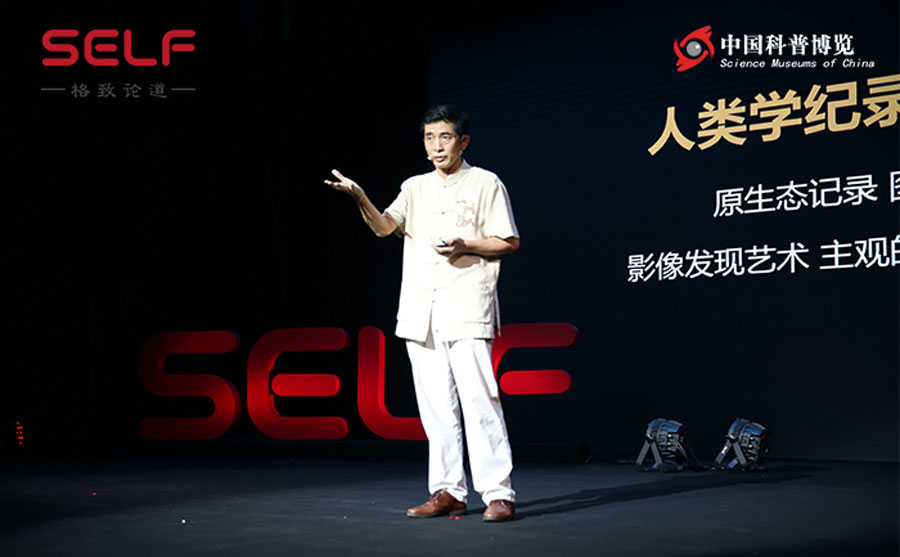 Leng Yefu delivers a speech at the 19th SELF Forum in Beijing on July 21, 2017. [Photo provided to chinadaily.com.cn]
In his 40-year career in television, Leng Yefu has made more than 200 documentaries, many of which focus on anthropology.
"There certainly is a very warm and deep affection for anthropological documentaries. That is part of my DNA in many ways and something I really enjoy doing," Leng said.
"The value of anthropological documentaries lies in their unique video clips which can't be reduplicated. They produce the real scenarios that are totally different from the oral history or other films that try to simulate many of the factors in real-life," he said, citing an example of catching jellyfish.
In 2005, Leng accidentally captured hundreds of thousands of boats sailing out to catch jellyfish in Panjing, Northeast China's Liaoning province.
"Boats from Shandong province that shares a sea zone and others from China's neighbor South Korea also joined in. It was really spectacular but I have never seen it again despite my frequent visits," he said.
Leng urged people to produce that kind of anthropological documentary.
China has increased its financial support for documentaries from 5 million yuan to 10 million yuan (($0.7 million to $1.5 million) in 2014, according to the State Administration of Radio Film & Television.