Highlights from the Science, Education, Life and Future forum
Nie Yueping
Chief Engineer of the FAST, Chinese Academy of Science
"The art of doing one thing and doing it well"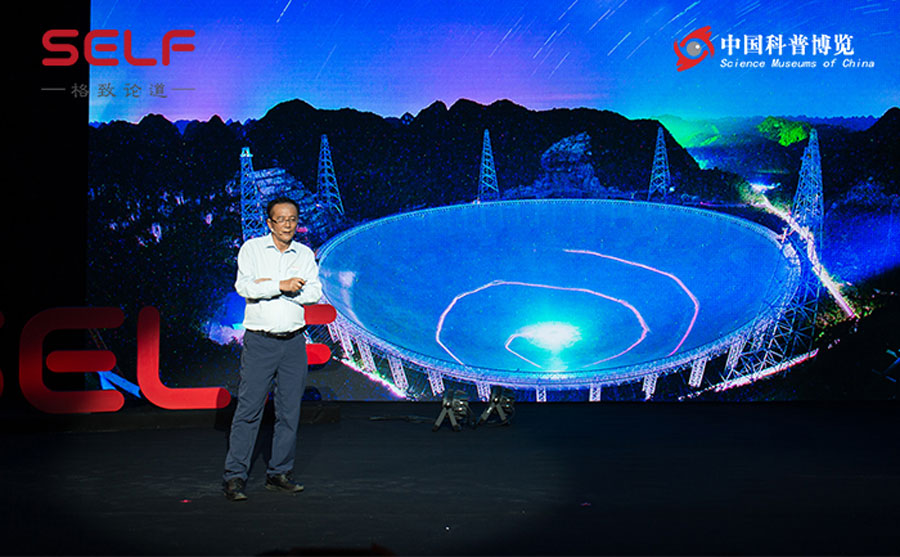 Nie Yueping shares his first-hand experience about the Chinese mega-science project at the 19th SELF Forum in Beijing on July 21, 2017. [Photo provided to chinadaily.com.cn]
"Do one thing and do it well is my faith," Nie Yueping told the forum.
In September 2016, China began operating its new 500-meter Aperture Spherical Telescope (FAST) to help look for extraterrestrial life.
"With a dish the size of 30 football fields, this behemoth is by far the largest filled-in, single-aperture telescope in the world," explained Nie.
It has a collecting area more than twice as big as the 305-meter diameter radio telescope at Arecibo Observatory in Puerto Rico, which has been the world's largest since it opened in 1964.
Nie said that the project took his team more than a decade with many challenges to overcome - from choosing the site to putting the finishing touches on FAST.
To find the best place to build FAST, Nie's team scoured many basins in China's remote and mountainous southwestern Guizhou province checking for potential obstacles.
"It almost takes our non-residents half a day when going down the trail after the locals' and then quickly back up a steep ascent. You can't imagine what kinds of hardship we endure as we need to inspect 100 basins there," Nie said.
To Nie's delight, the FAST has brought dramatic changes to locals' life. "From no decent houses to three five-star hotels, the locals enjoy a better quality of life. Having the telescope also makes people feel more pride in their community, and many even opened stores or restaurants named after the FAST or Tianwen (astronomy)."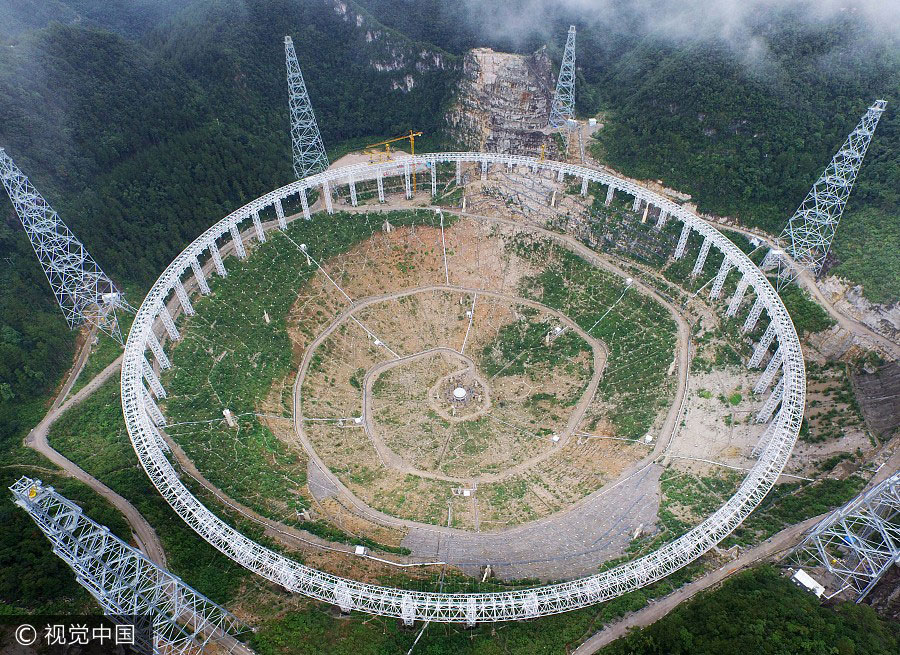 The world's largest single-aperture telescope when it was under construction in 2015. [Photo/VCG]