Chongqing runner attempts 111 half-marathons in summer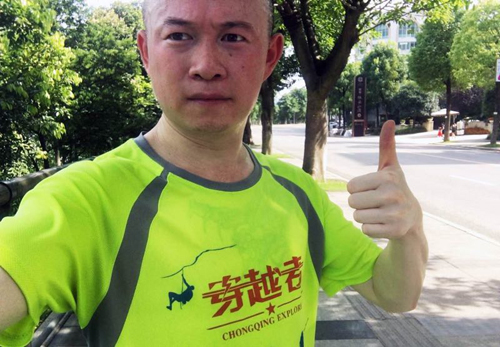 Wu Wenlai. [Photo provided to chinadaily.com.cn]
Southwest China's Chongqing is one of the hottest cities in China with the temperature often getting up to 38 C between July and September. It is not a good idea for outdoor activities in such extreme weather, but Wu Wenlai wants to challenge himself to run a half-marathon each day for 111 consecutive days.
Since July 1, the man has run the 21 kilometers 13 times. He usually runs alone in the afternoon and finishes the distance within two hours.
"I don't drink or eat when I am running," he said. "I like to run on the banks of the Yangtze River."
Wen's passion for the fitness activity is well-known in the local running community.
"I will do a physical check after I finish the task in July," he said. "If my knees are OK, I will continue the challenge."
His plan has attracted a lot of attention from runners all around the country. Many people have followed his activities on social media platform WeChat and encouraged him to realize his goal.
"As the days get hotter, many people quit running. I hope my actions can encourage more people to run in summer," he said.