Residents benefit in quest for a brighter future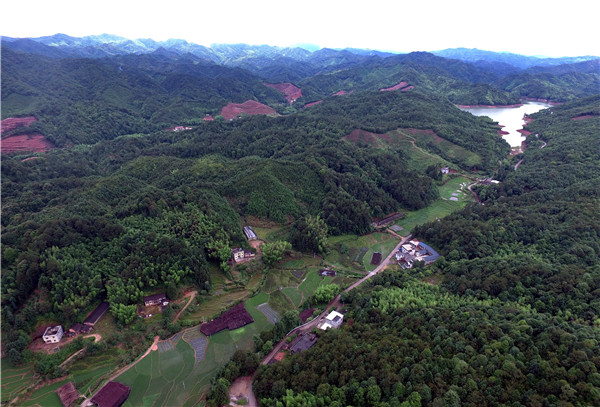 A bird's-eye view of part of the forest that covers Wuping.[Photo by LIN SHANCHUAN/XINHUA]
Unauthorized access
The big problem is that national regulations state the cooperative is not qualified to offer credit guarantees because it has not yet gained the financial authorities' approval to do so.
That means the five members of the cooperative's panel are responsible for the credit guarantees it offers, although loans issued via the cooperative are also guaranteed by the security deposit, said Huang Jianzhong, director of the Wuping Hengxing Rural Bank. He added that the bank works with the cooperative because it recognizes the need to support farmers and rural development.
Xu Ruhui, director of the forestry ownership reform office at the Fujian Forestry Administration, said his department and the local financial authorities are still discussing the legalization of about 10 village-based cooperatives, similar to the one in Yuanding, across the province.
"If the financial authorities say it's a red line that cannot be crossed, we may have to shut them down-that's often the case in reform programs. But I would be happy to take the risk because it is the government's duty to respond to people's demands and formulate ways of satisfying them," he said.