Internet giant returns family's stolen life savings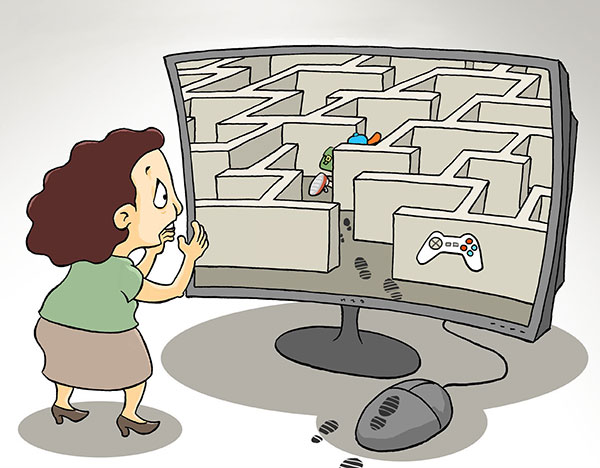 Cartoon by Hao Yanpeng/cartoon.chinadaily.com.cn
A Shenzhen-based internet giant is set to return more than 30,000 yuan ($4,400) to a family, after the son stole and spent the money on a popular mobile game.
According to the 11-year-old's father, surnamed Li, the boy used the family's life savings two weeks ago.
He said the boy then admitted to using the money to buy the Tencent's game King of Glory by linking the card to his own account.
"More than 30,000 yuan disappeared from my card. It was our family's savings of 10 years," Li said.
He added his son had been playing the game for months after his friend purchased and sent him a mobile phone in January, with the purpose of playing the game together.
"He told me he used the money to buy equipment, voice and skins of the game. The most expensive one cost 950 yuan," Li said.
On average, about 50 million people play the game in China each day.
A representative of Tencent Holdings Limited, a Chinese investment holding company, said although there was no direct evidence showing the move was conducted by a teenager, it was mostly credible based on other supporting evidence and internal data.
The Shenzhen-based internet giant then confirmed it would return the money to the boy's parents.