Guangzhou Port seeks increased international relationships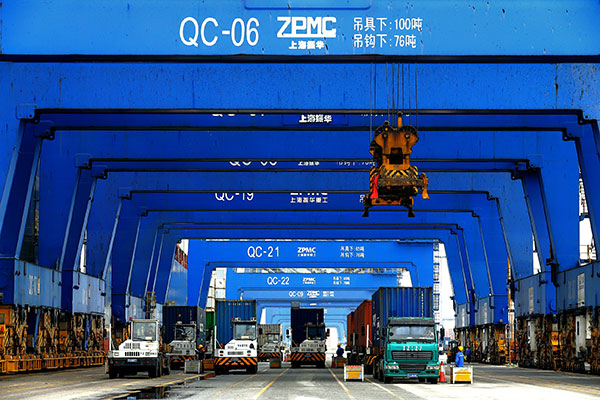 Nansha port area of Guangzhou port. [Wei Wei for China Daily]
Guangzhou Port, the main seaport in the capital of Guangdong province, plans to expand its "international friends circle" and seeks greater multilateral cooperation with other international ports.
Located in the Pearl River Delta region, it is an important hub for domestic and international transport and maritime logistics, and had formed sister-port relationships with 38 cities by 2016.
The number is expected to grow to 43 by the end of 2017, according to Yuan Yue, deputy director-general of Guangzhou Port Authority.
"Having more friends helps to develop port business, while greater communication brings more diverse opportunities. After forming a sister-port relationship with Thailand's Laem Chabang Port, the Thai port authority invited Chinese professionals to provide training to their staff. We have also established a training company in Guangzhou along with Belgium's Port of Antwerp, one of the most advanced ports in the world, to provide high-quality training to Chinese and overseas professionals," Yuan said.
Guangzhou's international maritime trade activities date back 2,000 years, and it is the only Chinese port that has never been shut to international trade.