Man lifts village out of poverty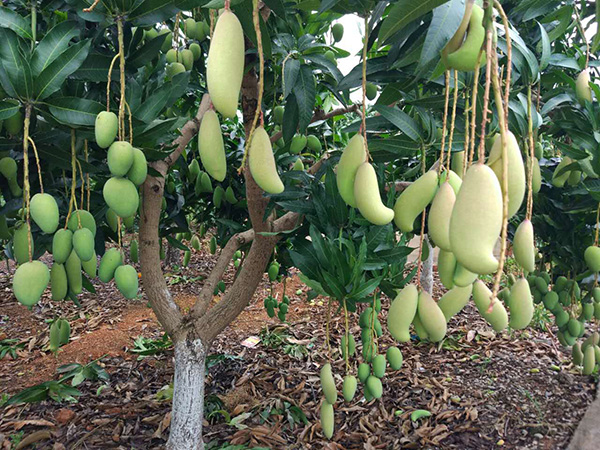 The mango trees Mo planted. [Photo by Ma Chi/chinadaily.com.cn]
Seeing the remarkable changes mango cultivation had brought to the farmers' life, more villagers followed suit and left the mountains and began growing the fruit. The local government supported them by contracting the villagers 3,200 mu of farmland at favorable prices.
Now, all the 1,300-plus villagers have left their old settlements and moved into new homes, where paved roads have been built, with running water and electricity made available.
Because of the success in combating poverty, Mo has been invited to share his experiences with government officials and hired as a consultant for a mango plantation which is part of the Tianyang county's anti-poverty project. However, there are still 254 people in the village living in poverty, most of whom have no land.
Mo said the village committee is helping them seek jobs in mango plantations and the county government is also helping them look for employment in service and tourism industries.