Man lifts village out of poverty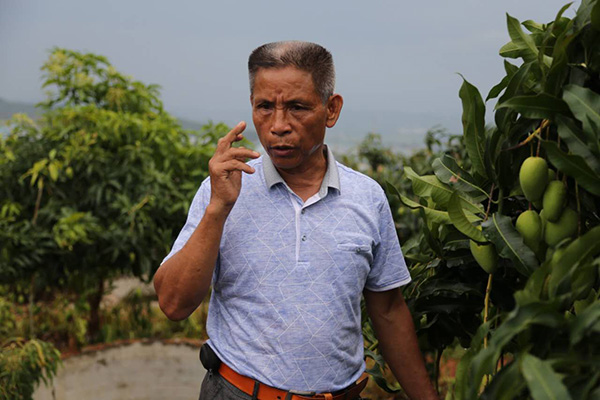 Mo Wenzhen, the former Party chief of Shangxing village, lead his fellow villagers out of mountains and shake off poverty. [Photo provided to chinadaily.com.cn]
At the first sight, 66-year-old Mo Wenzhen, with its tanned face and grey hair, looks no different from any other farmer. But courage and determination rings out in his voice when he narrates how he led his fellow villagers out of poverty.
Mo, a resident of Shangxing village in Tianyang county, South China's Guangxi Zhuang autonomous region, had been a cadre in the village committee since early 1970s.
Thirty years ago, the villagers of Shangxing still lived deep in the rocky mountains, known as karst landscape, where hardly any land was fit for farming. Residents had less than 0.2 mu (134 square meters) per capita for farming, and the grain harvested was so meager that it only lasted for one or two months.
"For the rest of the year, we relied on the county government for money as well as food and clothes," said Mo, frowning as he recalled the bitter past.
The villagers lived in crude thatched houses, with no electricity or running water. When it rained, the road turned so muddy that people could hardly walk on it.
Determined to change his and the other villagers' fate, Mo, the then-deputy Party chief of the village, decided to lead them to move out of the mountains.
But his proposal was shot down as many senior people were reluctant to leave. Even the old village chief and his own father called the idea unrealistic, claiming nobody had ever done that before.