Man lifts village out of poverty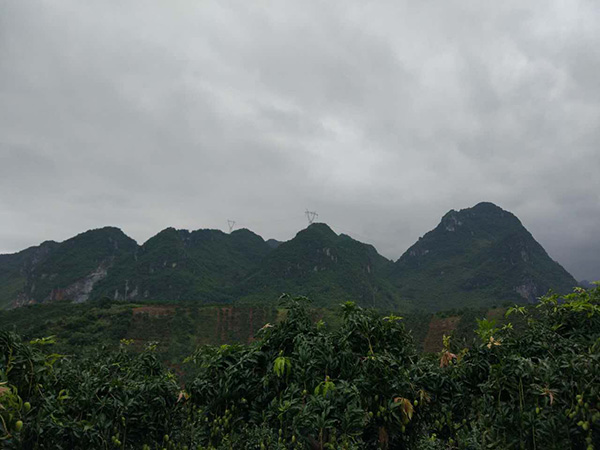 Villagers in Shangxing used to live deep in the rocky mountains. [Photo by Ma Chi/chinadaily.com.cn]
Despite the doubts and objections, in 1987, Mo led 16 households, or 83 people, out of the mountains. They contracted 450 mu of farmland from a neighboring village on which they grew sugarcane and cassava.
Since mango was introduced to the area in the 1980s as it is suitable for the red soil typically seen in the region, Mo made up his mind to grow this fruit to enrich his fellow villagers. But it was not easy to start something from scratch.
Mo recalled when he and other villagers began growing it in the early 1990s, they had no money to buy seeds and fertilizers. They had to go to the nearby town to collect mango pits discarded by people and pick up ashes and pig feces as substitutes for fertilizers.
The lack of expertise also stood in their way to prosperity.
In the first five years, the trees did not bear a single fruit, said Mo. That forced him to seek assistance from experienced farmers in nearby villages.
He also went to consult Ou Shijin, a horticulture expert in Guangxi University. After repeated trial and errors, he gradually became an expert in mango farming.
After learning the cultivation skills, he taught them to other villagers and even those living in neighboring townships and villages.
Through the cultivation of the cash crop, the per capita income of villagers in Shangxing has risen from 100-odd yuan a year in the 1980s to more than 8,000 yuan today, "which is not a big number compared with more advanced areas, but is a big change for us," said Mo.