Nurse invents medical devices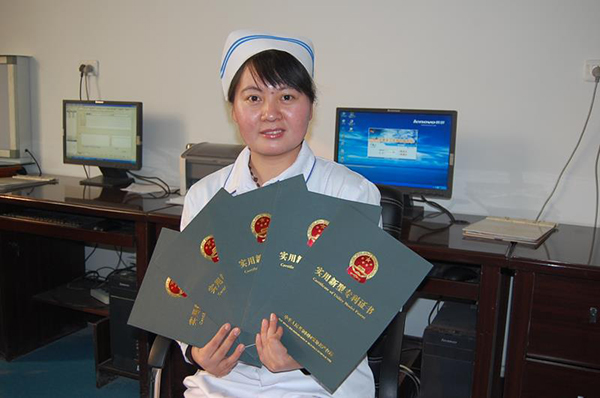 Ge Zhihong holds her certificates of patent at her office. [Zhang Yu/chinadaily.com.cn] 
A nurse in North China's Hebei province has gained renown for her many innovations in medical care.
Ge Zhihong, a 44-year-old nurse at Jizhong Energy Fengfeng Group Hospital in Handan city, invented almost 1,000 innovative medical devices, 318 of which have been granted patents.
"When I was young, I always followed my father and watched him disassemble and assemble broken mechanical devices, such as wristwatches and appliances," Ge said.
She said the old habit fed her interest in revamping medical devices that she found weren't perfect and wanted to improve their performance.
One of her favorite innovations is a device for infusion, which can stop patients and their families from adjusting the dripping speed of medicine into patients' bodies.
The device can also improve the device's accuracy in controlling the dripping speed and can be reused after disinfection.
As of now, more than 10 of the devices have been widely used in her hospital.
"In the future, I hope more of my patents can be translated into products and help enhance the efficiency and safety of medical devices," Ge said.