85-year-old granny inspires netizens with zest for life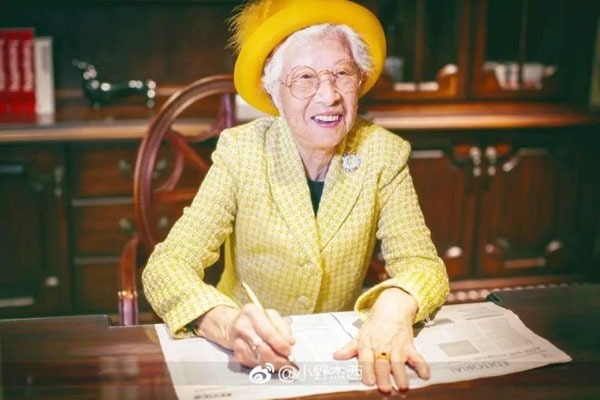 Zheng Suzhen. [Photo from Sina Weibo]
An 85-year-old granny in the Eastern Chinese city of Xiamen in Fujian province has caused an online sensation for her unusual, positive attitude towards life despite experiencing many difficulties, local media reported.
Zheng Suzhen, born in 1933 to a poor family, still likes riding the merry-go-round, not with her peers, but with her great-granddaughter.
Zheng lost her father at age 9 and received no education. From an early age, and to support her family, she tried her hand at all kinds of labor-intensive work usually reserved for men, ranging from raising pigs to farming and fishing.
At 40 years old and with her husband having passed away, she had to raise seven children by herself.
Though her children competed to invite her to live with them, Zheng prefers to live by herself and says she is still young enough to try new things. She had her eyebrows trimmed and bought facial masks after seeing they are part of life for young women.
At 80 years old, she travelled alone to Hong Kong. Two years later, she visited Taiwan by herself, taking a ship and various flights. To make her family members feel at ease, she lied that she was traveling with a group.
She now keeps a good routine every day, starting her morning with exercise and drinking tea. Sometimes she takes a bus for four hours to buy her favorite wine, making six stops on the journey.
Her curiosity about life and passion for exploring new possibilities have inspired many online.