Three naval ships set sail on goodwill voyages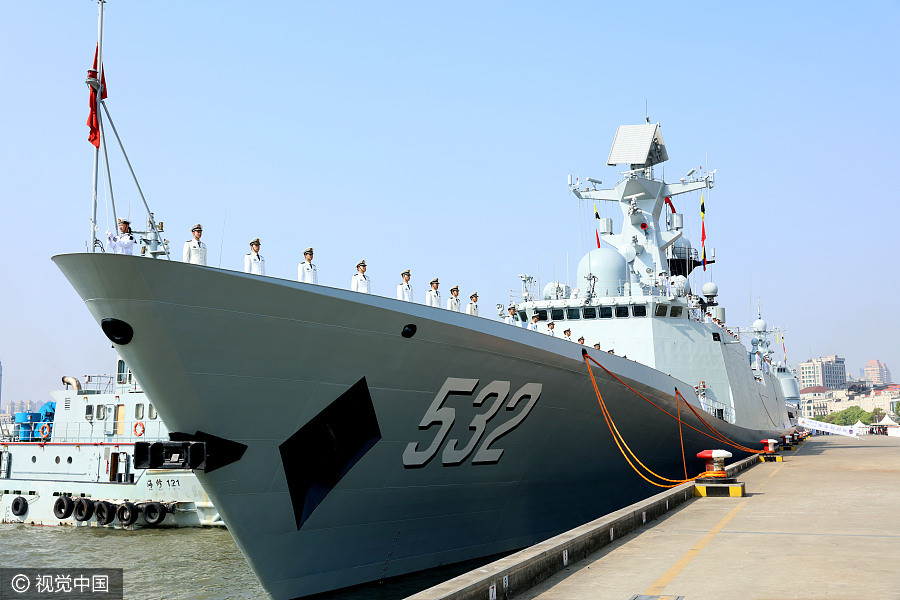 A fleet of three Chinese naval ships leave Shanghai for public relations visits to more than 20 countries, April 23, 2017. [Photo/VCG]
A trio of Chinese naval ships set sail in Shanghai on Sunday for a goodwill voyage to some 20 countries.
The group consists of missile destroyer Changchun, missile frigate Jingzhou and supply ship Chaohu from the People's Liberation Army Navy. It set sail from the Huangpu river port in Shanghai at 9:30 am.
The trio will visit around 20 countries in Asia, Europe, Africa and Oceania.
"This voyage is an innovative way to promote harmonious ideals, peace and friendship," said Admiral Miao Hua, political commissar of the PLA Navy. "It is also a good platform to deepen military-military dialogue and cooperation, and showcase our Navy's positive image."
He urged all sailors on the trip to be communicators of Chinese culture, facilitators for military exchange and representatives of the Navy's image.
All three ships were built in China. It is the first goodwill voyage for Jingzhou, which entered service in January of last year.