World's longest cross-sea bridge one step closer to completion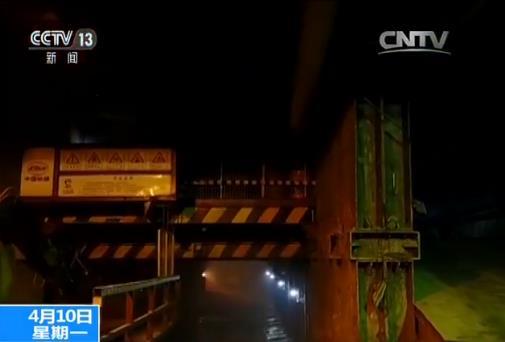 The construction site of the Zhuhai part of the Hong Kong-Zhuhai-Macao Bridge. [Photo/CCTV]
The Hong Kong-Zhuhai-Macao Bridge, soon to be the world's longest cross-sea passage, is one step closer to being completed.
A 2.7-kilometer tunnel, which had been dug through on Monday, has linked the Zhuhai part of the project, the Southern Metropolitan Daily reported on Tuesday.
Throughout this stage, working with the soft underground soil, engineers used pipes to hold the tunnel's structure, freezing the soil into place with specialised equipment to prevent water leakage.
Construction of the bridge began in December 2009 at Zhuhai.
The bridge and tunnel system, which span the Pearl River estuary, is important in integrating Hong Kong, Macao and Guangdong.
The Y-shaped bridge starts from Lantau Island in Hong Kong and branches out to Zhuhai and Macao.
Major works on the 55-km bridge were completed in September 2016. The bridge is expected to be open to traffic by the end of this year.
Once in operation, the current four-hour drive from Hong Kong to Zhuhai will be reduced to less than an hour. All Pearl River Delta cities will then be within a reasonable commuting radius of Hong Kong.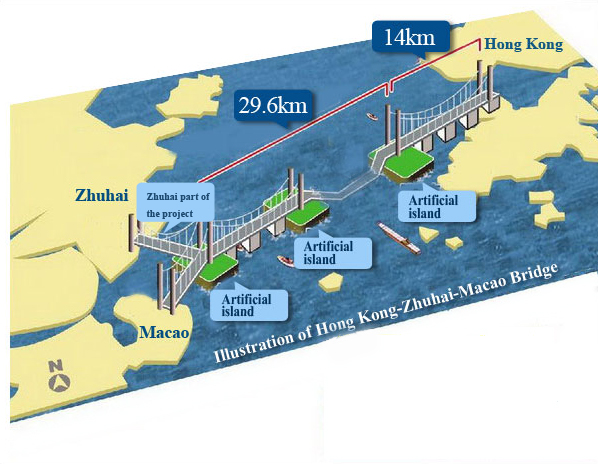 A graphic shows how the Hong Kong-Zhuhai-Macao Bridge connects the three cities. [Photo/chinadaily.com.cn]